1 medium

Red bell pepper

diced

1 (14-oz) pkg.

Tofu

drained and crumbled
Southwestern Tofu Scramble
This Southwestern Tofu Scramble is one of my go to midweek family meals. It is healthy, plant based and really filling. The secret ingredient in this tofu scramble is turmeric which gives an earthy flavor and a beautiful bright yellow colour! 
What I love most about this recipe is its simplicity. Simply cook the veggies, then add the spices and tofu. Stir through some delicious cilantro and serve with a fresh salsa. I like to have some freshly baked bread on the side too. 
To make my Southwestern Tofu Scramble, you will need the following ingredients: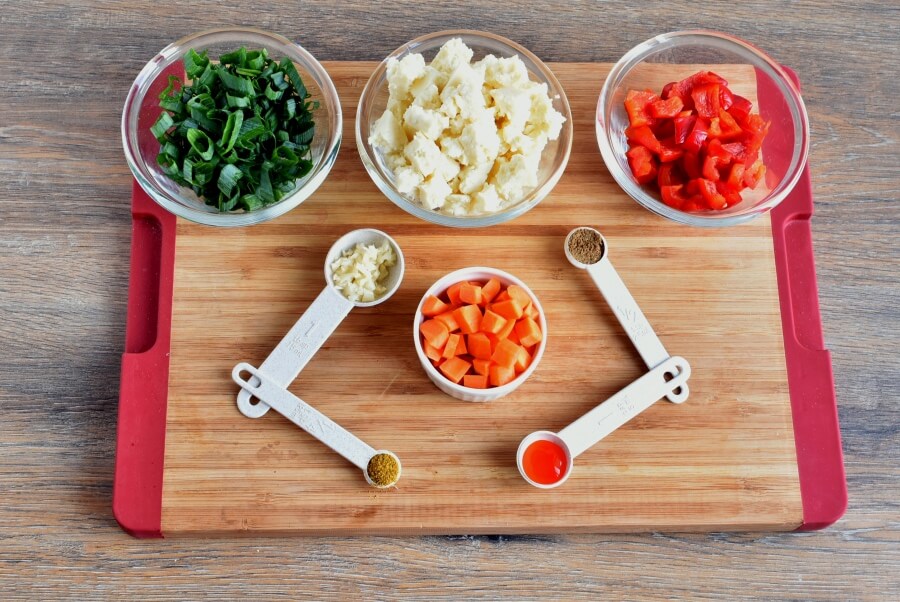 So, how do you make Southwestern Tofu Scramble?
Steps to make Southwestern Tofu Scramble
Heat a pan

3

Cook bell pepper and carrot

5

Add the veggies and spices

1

Mix in tofu and hot sauce

5

Stir in cilantro

1

Serve