12 oz

Carrots

about 3 large

1

Red chili

seeded for less heat and thinly sliced
Spiced Carrot Fritters
Spiced Carrot Fritters are mini, fried, carrot patty-like, cakes. Overflowing with flavor and beyond simple to make, this recipe is sure to become a weekly special in many homes. Throw your carrots in a quick pulsating blender, mix them up with eggs, scallions, chili, cilantro and panko bread crumbs for an extremely simple vegetarian patty.
I have included a delicious feta and lime garnish to top your fritters with, which you can also serve with a green salad, if you wish.
To make Spiced Carrot Fritters, you will need the following ingredients: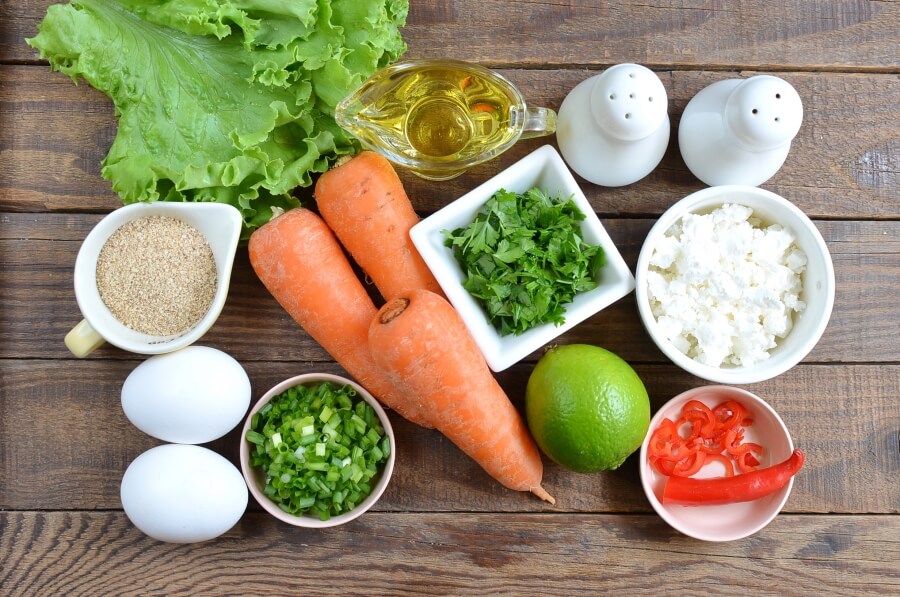 So, how to make Spiced Carrot Fritters?
Steps to make Spiced Carrot Fritters
2

Whisk eggs

5

Grate carrots

2

Prepare mixture

1

Prepare dressing

15

Cook fritters

In a large, cast-iron skillet over medium heat, heat 1 tablespoon oil. Add 6 spoonful drops of the carrot mixture onto the skillet and cook for about 3 minutes per side until golden brown and crispy. Remove from the heat to a wire rack. Repeat with remaining mixture, adding more cooking oil as necessary.

2

Prepare feta garnish

2

Serve