1 1/4 lb

Spinach

frozen, chopped

1 lb

Cheddar cheese

shredded
Spinach Cheese Squares
These Spinach Cheese Squares are little mouthfuls of deliciousness, I can guarantee you're going to love them! I'm a big fan of entertaining. I love having friends over and making them smile by cooking my favorite foods for them! And while everyone is gathering and waiting for the food to be ready, I always have a few nibbles and canapes dotted around to get everyone's appetites going and make sure they don't get too hungry before we sit down. And this Cheddar cheese and spinach squares recipe is one I go back to again and again.
Bite-sized pastries loaded with cheese and spinach, they're super quick to make and are sure to be a hit with your guests!
To make Spinach Cheese Squares, you will need the following ingredients: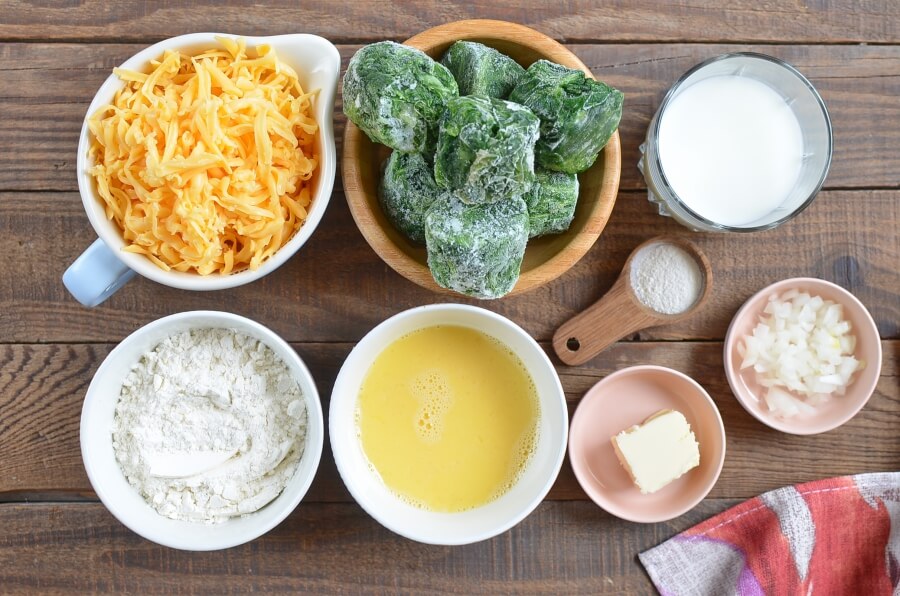 So, how to make Spinach Cheese Squares?
Steps to make Spinach Cheese Squares
Heat the oven

5

Melt the butter

3

Combine the eggs and flour

5

Add the cheese and spinach

5

Bake the bites

35

Cool and slice

45