1 1/4 cups

Spinach

gently torn
Homemade Spinach Noodles
These Spinach Noodles really add a wow-factor to a noodles dish. Not only is it super-impressive that you make them yourself, but by adding vibrant spinach to the dough, you add a unique flavor and look to the dish. It might seem like a lot of work to make your own noodles, but the rewards you get are totally worth it! Firstly, it's really not as complicated as you might think.
The dough is super easy to bring together and just requires a bit of a knead before you can start shaping and cutting it. Second, you can really taste the difference in this homemade Spinach Noodles version – soft and spinachy, they will really make an impact in your noodles dish. Of course I still by packet noodles too, but if you really want to make an authentic noodles dish, you just have to try this recipe!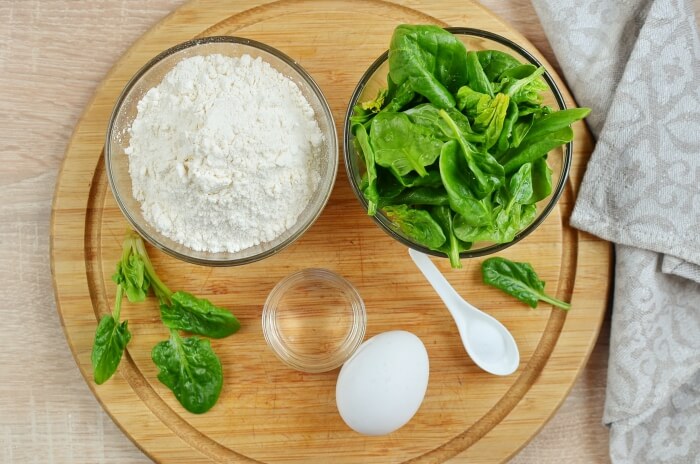 So, how to cook Spinach Pasta?
Steps to make Homemade Spinach Noodles
Cook the spinach

3

Blend the spinach and egg

3

Make the noodle dough

10

Knead the dough

1

Roll the dough

25

Cut the noodles

4

Dry the noodles

120

Serving Spinach Noodles