8 cups

Vegetable broth

or chicken broth if not vegan or vegetarian

3 cups

Fresh Broccoli

chopped

3 cups

Fresh spinach

sliced

1 cup

White mushrooms

sliced

For serving:
Supergreen Mushroom and Orzo Soup
Supergreen Mushroom and Orzo Soup – is a flavorful comforting soup packed full of healthy green vegetables. I believe in balance and deliciousness, and this green soup really hits the spot.
The base of this recipe is a vegetable broth though you could just as easily use chicken broth. I like it with broccoli, celery, and spinach, but it works just fine with kale or collards. Don't skip the basil pesto – it makes the soup taste fancy. This soup is a light and delicious meal for the middle of the week. This recipe is also quick and easy and puts a bowl of savory soup on your table in just 35 minutes. And if you are craving more green and healthy soups, then try our broccoli detox soup, detox immune-boosting chicken soup, or this green curry soup.
To make the Supergreen Mushroom and Orzo Soup, you will need the following ingredients: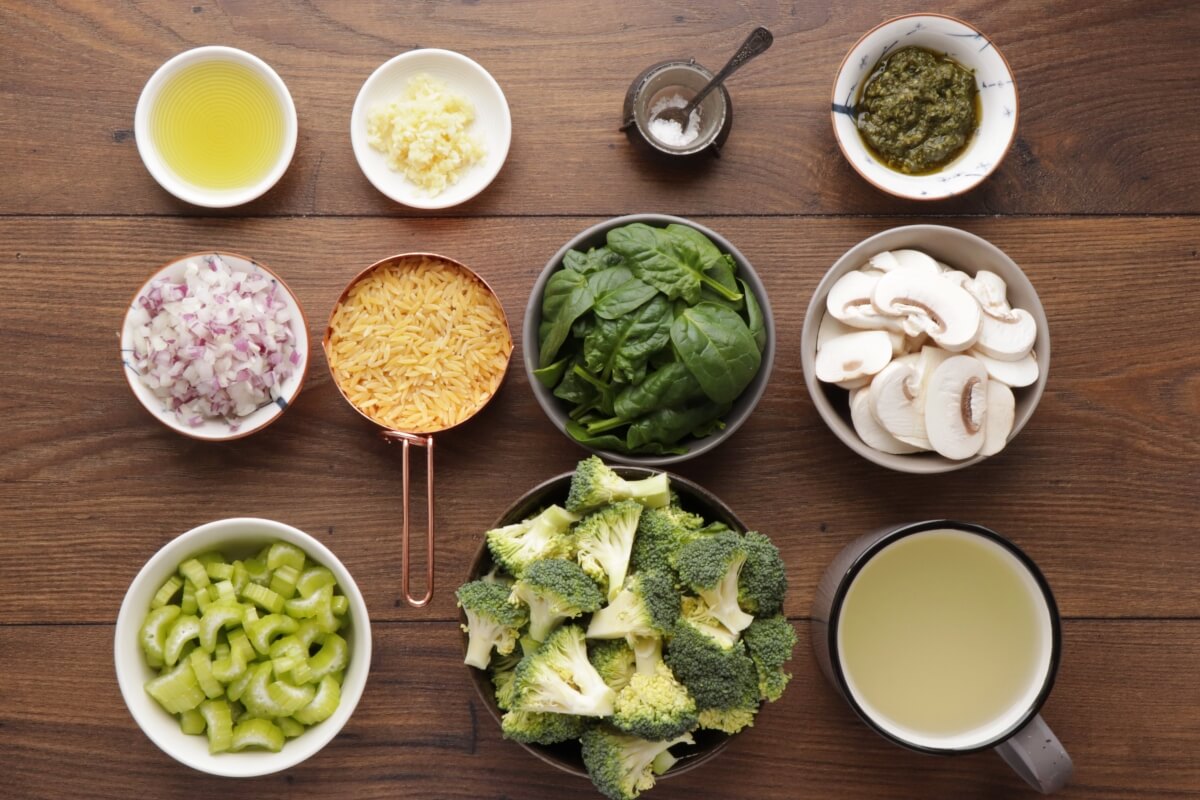 Steps to make Supergreen Mushroom and Orzo Soup
Cook celery, shallots, and garlic

10

Add broth and broccoli

17

Add spinach, mushrooms, and orzo

8

Serve