2 cans

Sweet potatoes

drained and mashed
Sweet Potato Crunch Casserole
This Sweet Potato Crunch Casserole recipe is extra special because it has the creaminess of sweet potato but is crunchy thanks to a pecan nut topping.
Pecans are my favorite nuts – as well as being delicious and buttery, they are a great source of protein and fiber. They are perfect for baking.
In this recipe, I combine sweet potatoes with sugar, butter, milk, eggs and flavorings like vanilla and cinnamon. Then I make my signature pecan crunch topping with pecans, sugar, butter and flour. Then I layer the pecan mix on top of the sweet potato and bake it in the oven. Hey presto, an easy and delicious crunchy sweet potato casserole which makes a great addition to a Thanksgiving or Christmas feast.
To put the final touches on the casserole and make it look impressive, I save some whole pecans for decorating.
To make my Sweet Potato Crunch Casserole, you will need the following ingredients: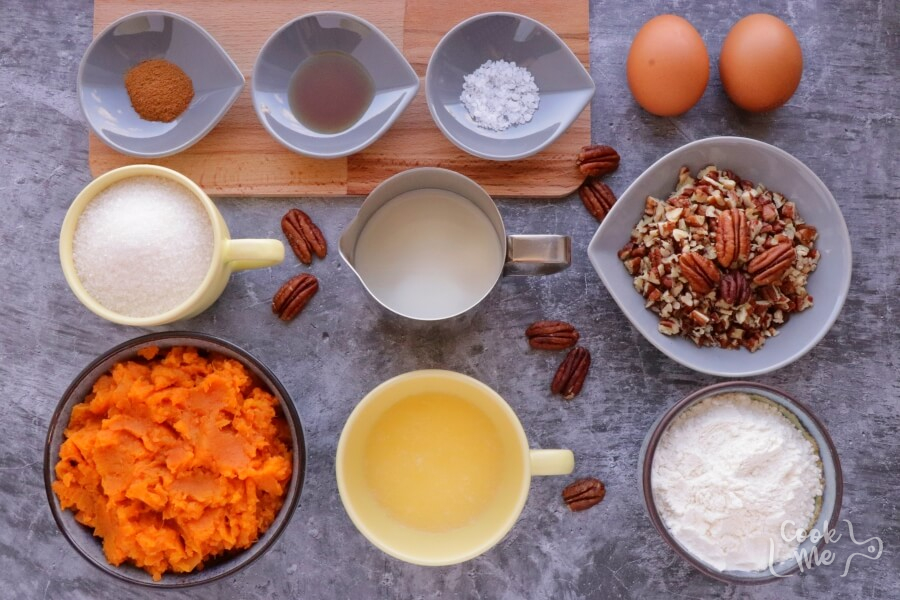 So, how do you make Sweet Potato Crunch Casserole?
Steps to make Sweet Potato Crunch Casserole
Heat the oven and prepare a dish

5

Make the sweet potato base

5

Add to the dish

1

Mix pecans with sugar and butter

1

Add the flour

2

Top the sweet potato with the pecan crunch

1

Bake

40

Serve

25