2

Chicken Breast

skinned, boned, halved and sliced into 1/2 inch strips

1 tsp

Ginger

fresh, chopped
Sweet, Sticky and Spicy Chicken
My is the Sweet, Sticky and Spicy Chicken perfect combination of sweet stickiness and spicy heat, the definition of finger-licking deliciousness!
Asian cooking is full of dishes based on a harmonious balance between sweet and sour. I'm sure you're familiar with sweet and sour chicken. Well with this recipe I've tried to create the perfect balance between hot and sweet instead. The sauce is made with a selection of the yummiest ingredients you can find in a kitchen: honey and sugar for the sweet, stickiness, hot sauce and ginger for the heat, and garlic and soy sauce for the seasoning and extra taste boost. It tastes amazing!
This is also a great marinade to use next time you have a BBQ – it works very well with pork as well as chicken.
To make Sweet, Sticky and Spicy Chicken, you will need the following ingredients: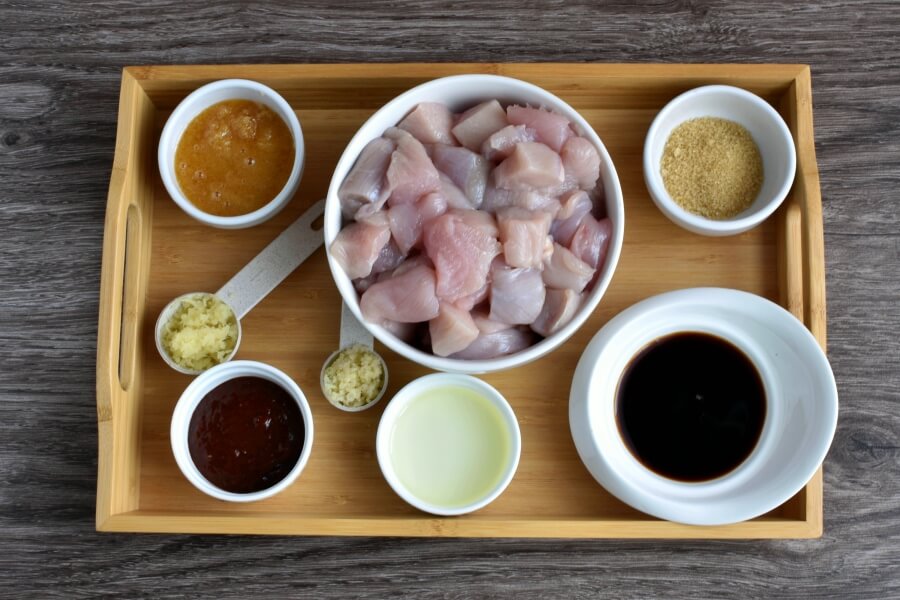 So, how to make Sweet, Sticky and Spicy Chicken?
Steps to make Sweet, Sticky and Spicy Chicken
Make the marinade

1

Season the chicken

1

Cook the chicken

3

Add the sauce

10