For the ice cream

400g

Sour cream

with fat content of 20%

For the tangerine syrup
Tangerine Ice Cream
This Tangerine Ice Cream is sweet, creamy and decadent and will be a perfect addition to your festive table this holiday season. Sweet tangerines mixed with sour cream and sweet, sticky condensed milk make this delicious ice cream. Tangerines are in season at this time of the year too so you should have no trouble finding them at your local store.
Start making this ice cream by blending tangerines and sieving them to get a smooth puree. Blend the puree with sour cream and condensed milk. Freeze for a few hours, blending every hour at the beginning. While the ice cream is freezing, make a tangerine syrup by heating tangerine juice with sugar until thick. 
To make Tangerine Ice Cream, you will need the following ingredients: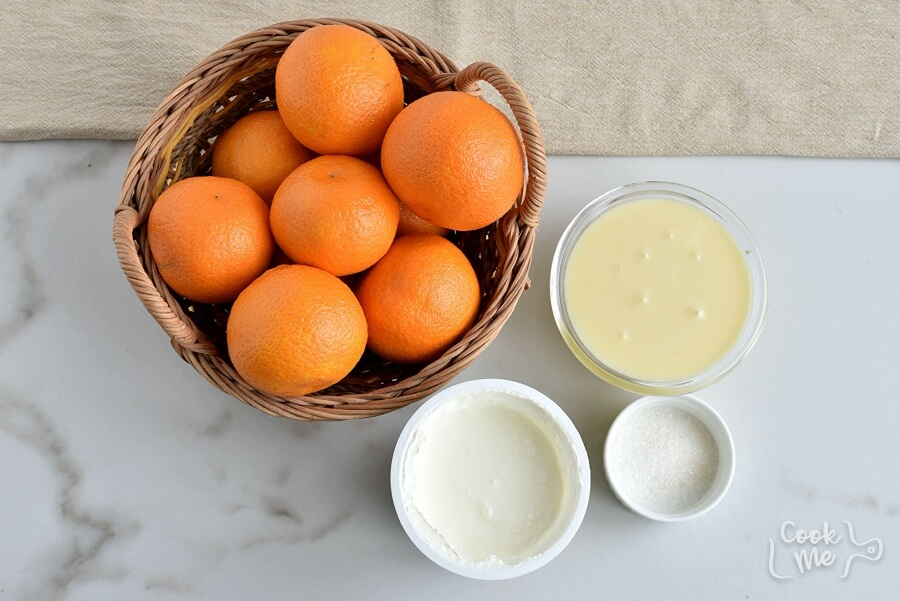 So, how to make Tangerine Ice Cream?
Steps to make Tangerine Ice Cream
5

Blend tangerines

5

Sieve the puree

3

Mix all ingredients

2

Place in the freezer

Blend every hour

4h

Freeze for 4 hours

5

Make the syrup

Squeeze the juice of the tangerines into a small saucepan. Add the sugar and cook over low heat until thick and syrupy. Remove from the heat and leave to cool completely.

Serve