3 cups

All-purpose flour

plus more for rolling

1 (14-oz) can

Pumpkin puree

or about 1⅔ cups homemade pumpkin puree
Two Ingredient Fresh Pumpkin Pasta
When I was on vacation in Italy a few years ago, I did a pasta making course and this Two Ingredient Fresh Pumpkin Pasta is a take on one of the recipes I learned there. You only need two ingredients to make this wonderful pasta: flour and pumpkin puree which makes it perfect for fall and it's vegan too if you are catering for a friend who doesn't eat meat!
Start by making a well in a large pile of flour. Add pumpkin puree and mix together using your hands. You may need to add more flour if it's too sticky. Cut the dough in half and cover one half with a towel to prevent it from drying out while you work on the other. Shape the first half into a disc and roll it out using a floured rolling pin until you have a very thin sheet.
Cut the pasta into ¼-inch strips using a sharp knife or pizza cutter. Repeat with the remaining dough. Cook in salted boiling water and serve with your favorite sauce. I love to serve mine with this 5 Minute Vegan Sun-Dried Tomato Alfredo.
To make Two Ingredient Fresh Pumpkin Pasta, you will need the following ingredients: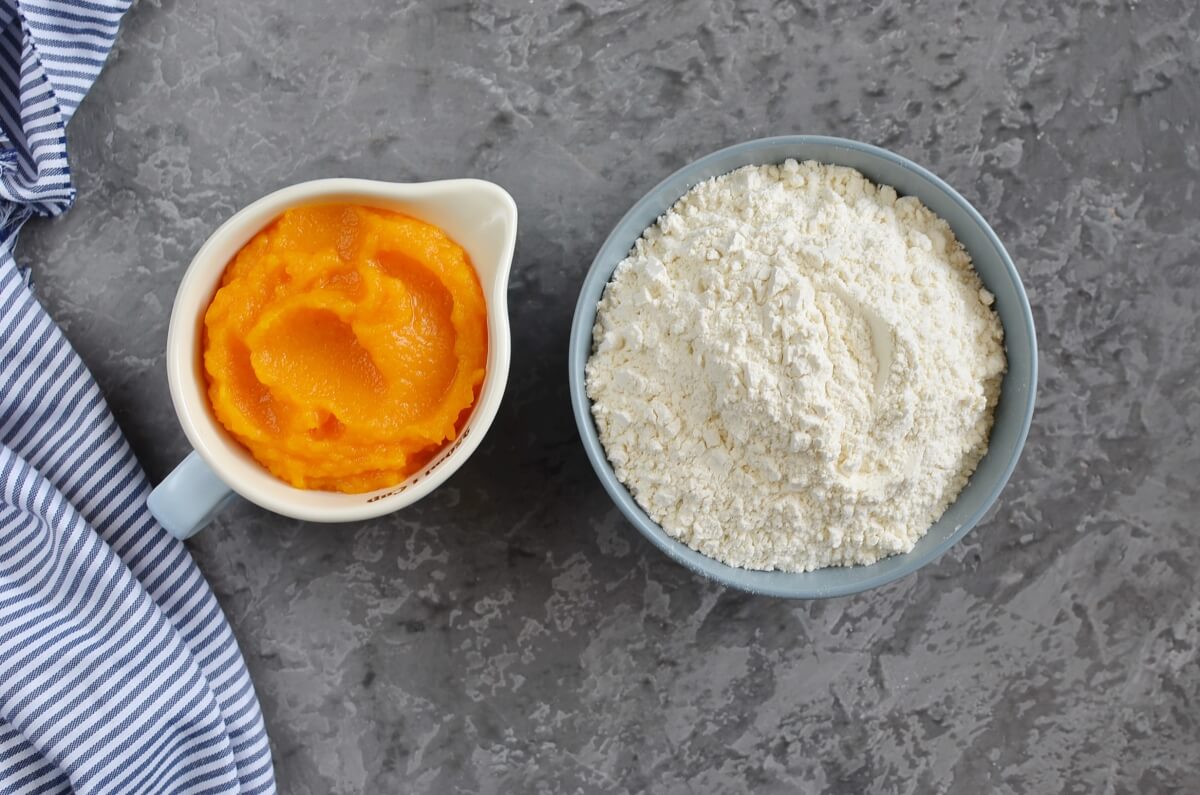 Steps to make Two Ingredient Fresh Pumpkin Pasta
Make a well with flour

1

Add pumpkin puree

1

Mix

5

Divide dough

1

Roll and cut pasta

5

Cook pasta

5

Serve