1 head

Cauliflower

outer leaves removed

1 tbsp

Dill

roughly chopped
Whole Roasted Cauliflower
Whole Roasted Cauliflower seems to be all the rage in Middle Eastern restaurants at the moment. They often serve it drizzled with tahini and toasted almonds. My version is a bit fresher and zingier. Lemon, garlic, cumin, and dill work in perfect harmony with the melting butter to pack some flavor into this cauliflower recipe. I prefer roasting over slow-cooked whole cauliflower as I think it gives the vegetable a wonderful caramelized taste.
This is a really fun dish to serve at a dinner party or any time you have friends over – the whole cauliflower looks great on a plate and everyone can pile in to cut it for themselves. This recipe is easily made vegan by subbing the butter for olive oil.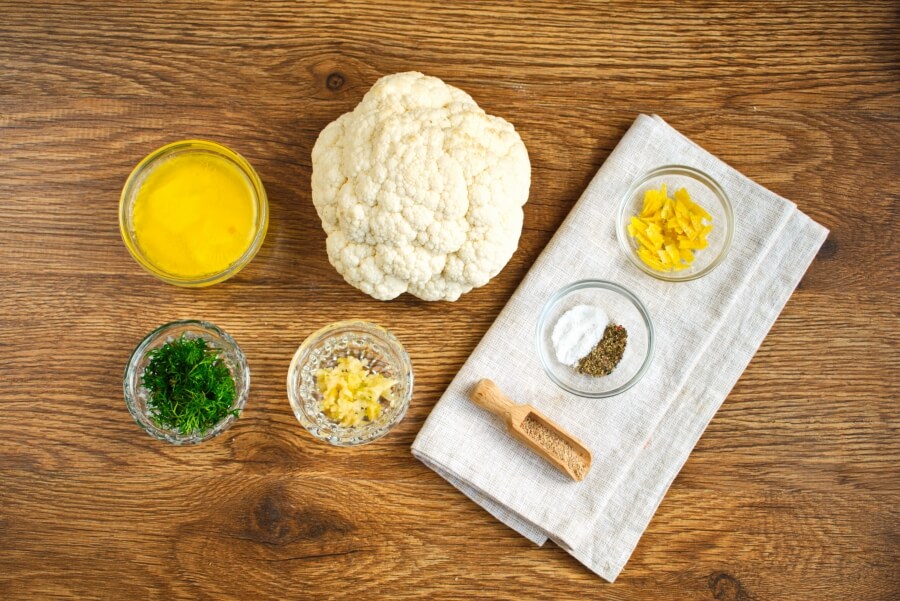 So, how to cook Whole Roasted Cauliflower?
Steps to make Whole Roasted Cauliflower
Heat the oven

5

Preheat the oven to 350°F.

Make the butter marinade

1

Prepare the cauliflower

1

Baste the cauliflower

5

Roast the cauliflower

60

Serving Whole Roasted Cauliflower