½ cup

Brown sugar

firmly packed

2

Apples

small royal gala , cored and quartered
Apple Cake
This Apple Cake recipe is a simple cake that my granny used to make when we would visit at the weekends. It is super simple to make and tastes absolutely delicious. I regularly make this cake just to have with morning coffee. It will keep for a few days in an airtight container. 
Start by creaming butter, sugar and vanilla before adding eggs, flour and milk. Transfer the cake batter to a springform baking pan and bake for 35-40 minutes. Allow to cool before serving with a large spoon of whipped double cream on top! 
To make Apple Cake, you will need the following ingredients: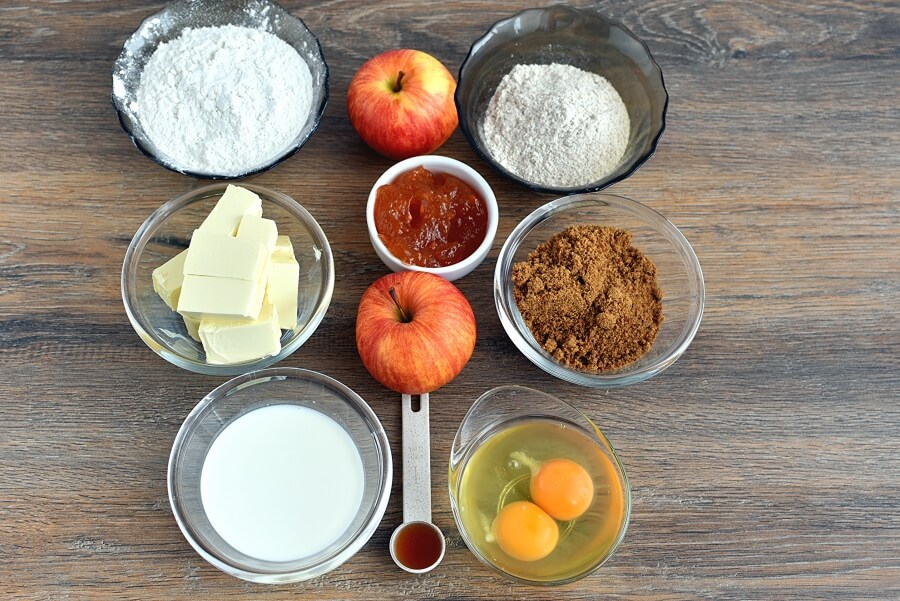 So, how to make Apple Cake?
Steps to make Apple Cake
Heat the oven and prepare a pan

5

Cream butter, sugar and vanilla

3

Add eggs

3

Sift the flour

2

Fold in the milk

2

Put the cake mixture in the pan and decorate with apples

3

Bake

35

Leave to cool

10

Microwave the jam and brush the cake.

2

Serve