For apple Danish braid:

1 lb

Granny Smith apples

2 large apples, peeled, cored and sliced into ½-inch thick slices

½ cup

Cranberries

fresh or frozen, thawed

1 sheet (½ lb)

Frozen puff pastry

store-bought, thawed by package instructions

1 egg + 1 tbsp water for

Egg wash

beaten together with a fork

For glaze:
Apple Danish Braid
Take a shortcut with store-bought puff pastry and make this quick Apple Danish Braid. It's a simple yet impressive-looking dessert. Every bite is layered with flaky pastry, caramelized apples and cranberries. This dessert is no fuss, easy to make, and so delicious. Finish it off with a light drizzle of sweet glaze, and enjoy!
Start with the filling. Sauté the apples and cranberries until lightly caramelized. Roll out the puff pastry 2 inches longer than the length. Spoon the filling down the center of the puff pastry and cut angled strips on either side of the filling. Braid by crossing the strips over the filling, overlapping each other. Last step, brush the pastry with an egg wash and add a sprinkle of coarse sugar. Bake until golden brown and serve drizzled with the glaze. When you need something easy and delicious this is absolutely it. Done and done!       
To make the Apple Danish Braid, you will need the following ingredients: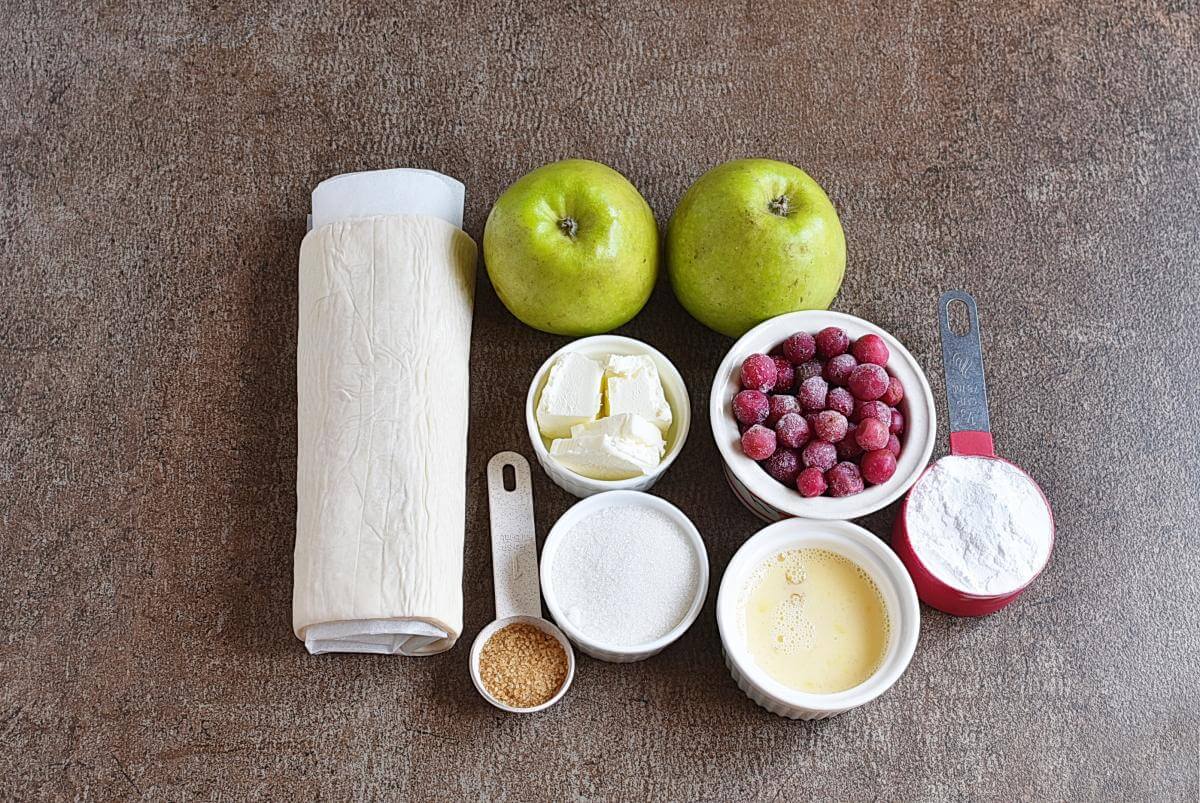 Steps to make Apple Danish Braid
Melt butter and sugar

2

Add apples and cranberries

10

Cool

Roll puff pastry out

2

Heat oven

5

Add filling

2

Cut strips

2

Assemble

2

Brush with egg wash

2

Bake

20

Make glaze

1

Glaze

2

Serve