For the Cake:

1 cup

Pecans

or walnuts, chopped and toasted

1 package

Yellow cake mix

(18 1/2-ounce)

1 package

Instant vanilla pudding mix

(3.4 ounces)

For the Glaze:
Bacardi Rum Bundt Cake
This Bacardi Rum Bundt Cake just gets better every time I try it. The rum in this recipe helps to keep the cake fluffy and supremely moist. Top with a delicious butter rum glaze makes this the perfect celebration surprise, ideal for any special occasion. Always a hit around my mum friends and served with a glass of champagne, it can be a real treat. 
To make Bacardi Rum Bundt Cake, you will need the following ingredients: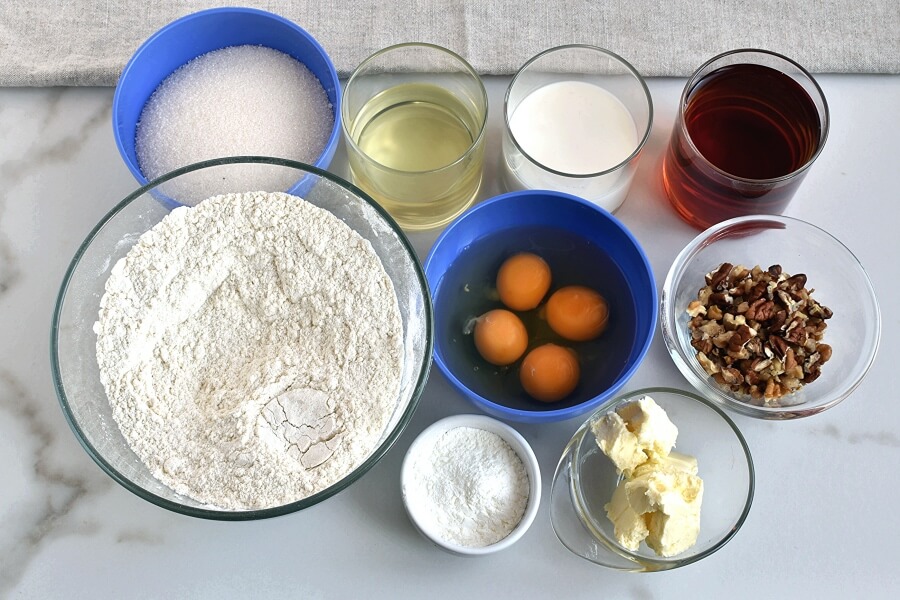 So, how to make Bacardi Rum Bundt Cake? 
Steps to make Bacardi Rum Bundt Cake
Preheat oven and prepare baking tray

5

Add nuts

2

Combine cake ingredients

4

Bake

1h

Cool

Prick

1

Melt butter for glaze

1

Add sugar and water

5

Add rum

2

Serve