3 cups of chopped

Bell pepper

any color

3/4 cup

Feta cheese

crumbled

1 12-inch thin

Pizza crust

homemade or store-bought

1 tsp

Dried Italian seasoning
Bell Pepper and Feta Pizza
My homemade Bell Pepper and Feta Pizza combines all my favorite pizza toppings – exactly why I love making pizza at home! If you have the time and energy to make your own pizza bases, I say go for it – it does make the process more fun if a bit more effort! But I recommend opting for store-bought versions and putting your energy into the toppings instead! I keep a couple of bases in my freezer so I can make a pizza whenever I have the craving, without having to wait for takeout.
Bell peppers, feta, onion, garlic, and herbs, plus a kick of crushed red pepper – this is exactly what I order in a restaurant but tastes so much better at home! And feta cheese on pizza is a revelation – salty and soft, it's a great alternative to the more everyday mozzarella.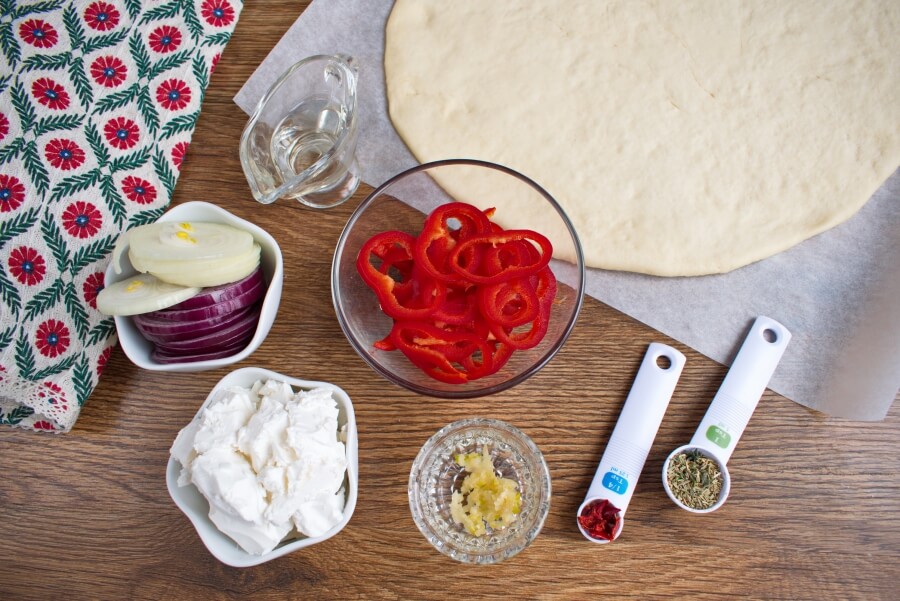 So, how to make Bell Pepper and Feta Pizza?
Steps to make Bell Pepper and Feta Pizza
Heat the oven

5

Combine the toppings

2

Add toppings to pizza

5

Bake the pizza

12

Serving Bell Pepper and Feta Pizza

5