55g

Butter

melted, plus more to grease the pan

2 cups

Blackberries

fresh (or frozen)

Whipped cream

or ice cream, for serving
Blackberry Cobbler
A Blackberry Cobbler is one of those great Fall desserts that you can actually have all year round if you can find frozen blackberries in your local grocery store. For me, blackberries are synonymous with Fall. When the long hot summer days grow shorter and the leaves start changing color, it always puts me in the mood to go blackberry picking in the countryside.
This cobbler brings those blackberries straight to my kitchen table. To make this recipe, just make a batter with sigar, flour, milk and butter. Place it in a baking dish and scatter in the blackberries. Bake for about an hour. Serve warm with cream or ice cream.
To make Blackberry Cobbler, you will need the following ingredients: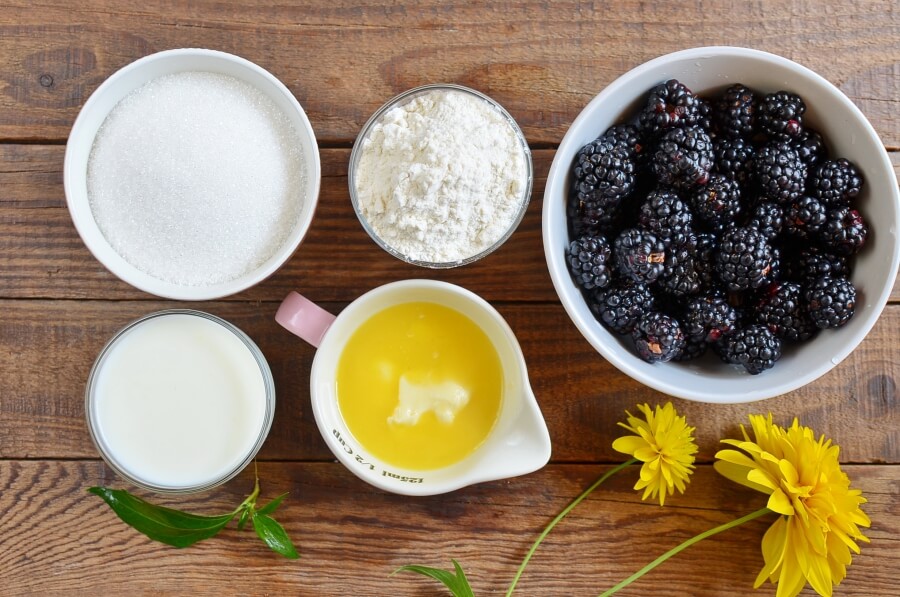 So, how to make Blackberry Cobbler?
Steps to make Blackberry Cobbler
Heat the oven and prepare a baking dish

10

Make the batter

5

Add the melted butter

1

Clean and dry the blackberries

3

Pour the batter into the baking dish

3

Add the blackberries and sugar

3

Bake

50

Add more sugar

20

Serve