8

Caramel

chewy caramel squares

For serving:

For drizzling:
Bloomin' Apples
These Bloomin' Apples are another one of my new Thanksgiving recipes. They are super delicious and they look fantastic too! I adore the flavor combination in this dessert – caramel, apples, cinnamon, and melted butter combine to make a perfect post-dinner dish! My top tip to stop your apples from turning brown, squeeze lemon juice all over the cut side to prevent browning. 
To make these apples for Thanksgiving dessert, start by mixing melted butter with sugars and ground cinnamon. Slice the top off of each apple then scoop out the core using a melon baller or teaspoon. Make two circular cuts in each apple and place them in a small baking dish. Stuff two caramel squares into the center of each apple. Brush melted cinnamon butter mixture on top and bake in the oven for about 30 minutes until the apples are tender. Serve warm with a scoop of vanilla ice cream and a drizzle of caramel.
To make Bloomin' Apples, you will need the following ingredients: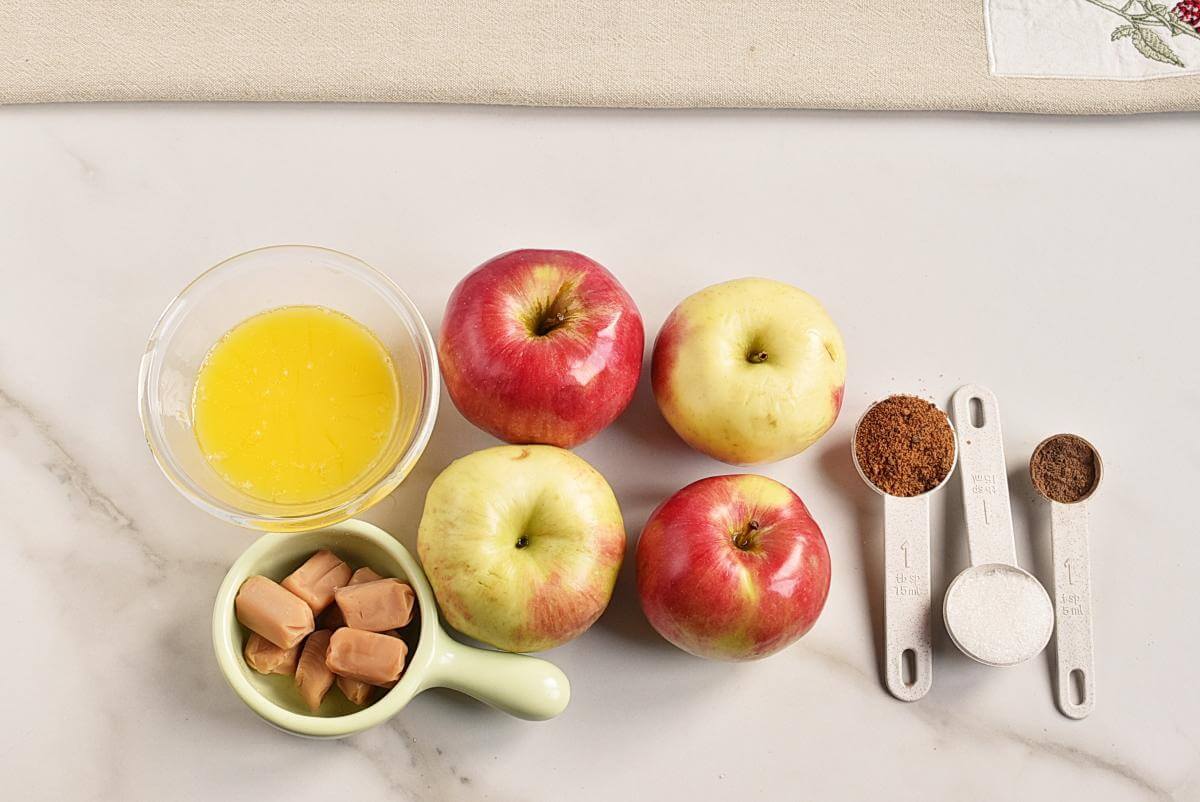 Steps to make Bloomin' Apples
Heat oven and prepare baking dish

5

Mix butter, sugar and cinnamon

2

Prepare apples

4

Use a knife to slice the top off each of the apples. Scoop out the core from each apple using a melon baller or a teaspoon. Make two circular cuts in each apple using a paring knife. Place the apples cut side down on a cutting board and slice each one crosswise but be careful you do not cut through the core.

Place apples in baking dish.

2

Add caramel squares to the center of the apples

2

Bake

30

Serve