6 fillets (3 ounce)

Spanish mackerel
Keto Broiled Spanish Mackerel
In my opinion, Spanish mackerel are the tastiest members of the mackerel family and this Broiled Spanish Mackerel recipe is a great way to showcase this flaky fish. Spanish mackerel have shiny slender bodies and can be found swimming in the open seas of the Atlantic Ocean. It is a smart seafood choice because it is sustainably harvested and is not overfished.
The other great thing about this Spanish mackerel recipe? It is keto-friendly if you're a pescatarian on the keto diet. I think the element that raises this recipe above other Spanish mackerel recipes I've tried is the broiled lemons. Just before cooking, I lay some lemon slices on top of the mackerel fillets and these infuse the fish with a citrusy lemon flavor as they cook.
To make Broiled Spanish Mackerel, you will need the following ingredients: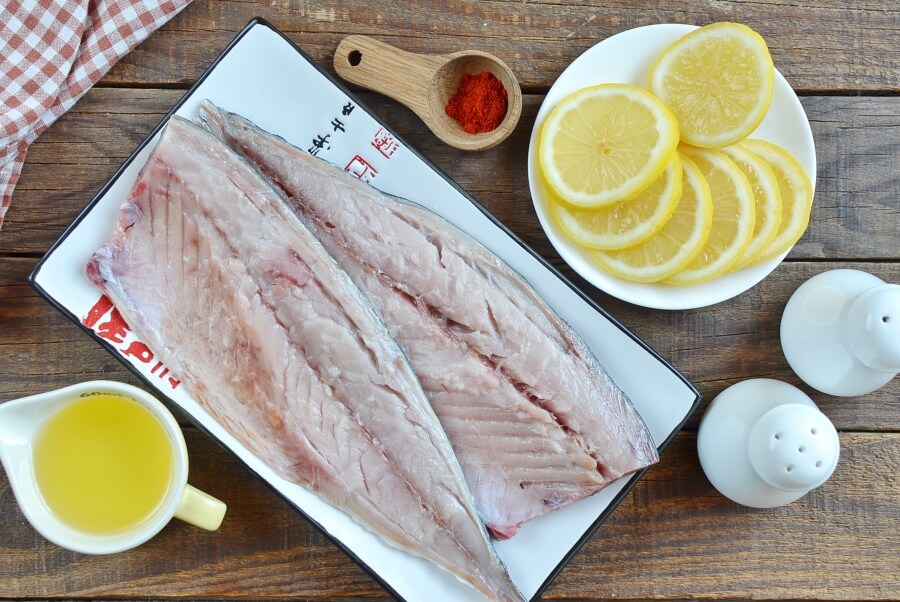 So, how do you make the Broiled Spanish Mackerel?
Steps to make Keto Broiled Spanish Mackerel
Prepare the broiler

20

Preheat the broiler in your oven and ensure that the oven rack is placed about 6 inches from the heat source.

Oil a baking dish

1

Prepare the mackerel

3

Sprinkle with salt, pepper and paprika

2

Place lemon slices on top

2

Broil

7

Serve