Cheesy Carrot Fritters
My family absolutely loves these Cheesy Carrot Fritters which I seem to make really frequently. These will taste fantastic as a side dish for some of your favorite main dishes or as a main themselves with a green salad on the side.
To make these, I shave lengths of carrots which I sauté with diced onion and garlic. Completely cool stewed in oil vegetables and shift them in a deep bowl. Make the fritter mixture by mixing sautéd carrot and onion with egg, salt and pepper, and semolina. Once the mixture thickens, blend until smooth. Add grated cheese and mix. Create fritters from the mixture and coat each one with breadcrumbs. Fry and serve warm with sour cream.
To make Cheesy Carrot Fritters, you will need the following ingredients: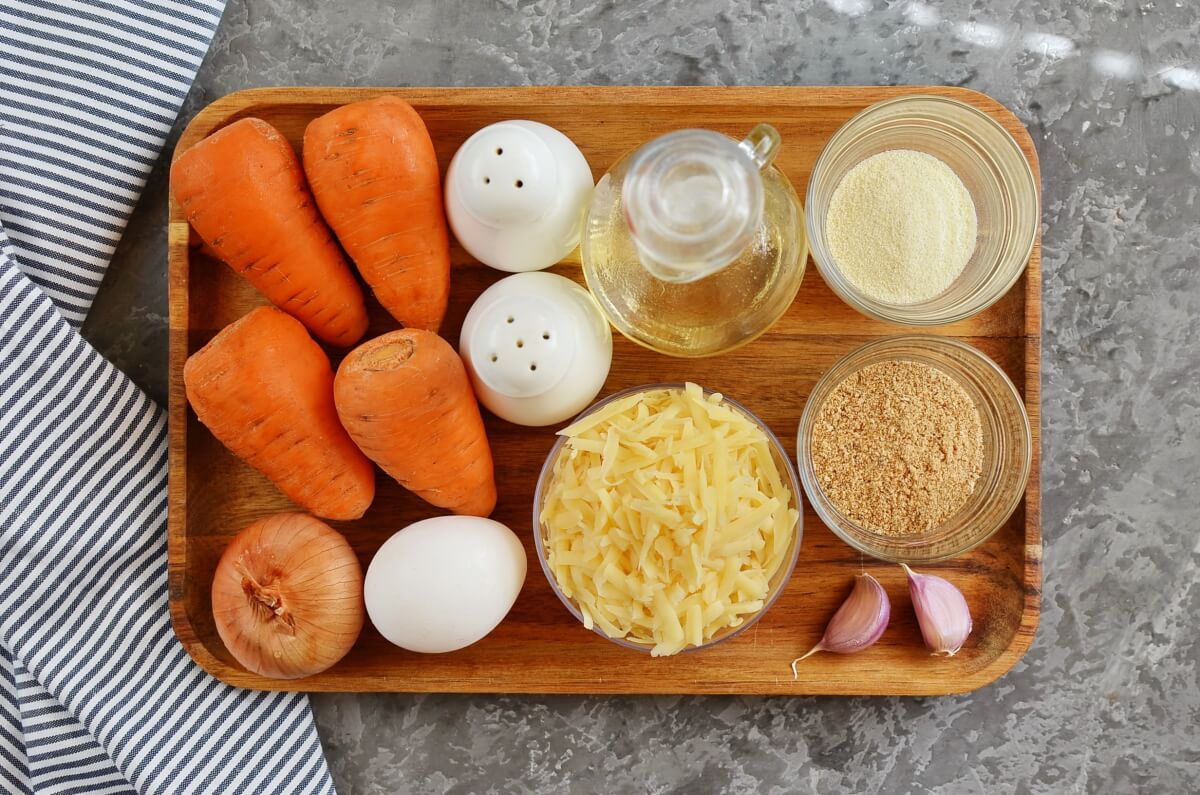 Steps to make Cheesy Carrot Fritters
Prepare carrots and onion

5

Sauté carrot, onion and garlic

9

Leave to cool

10

Make fritter mixture

15

Add cheese

1

Create fritters

5

Cook

15

Serve