For cookies:

1 ¼ cups

All-purpose flour

¾ cup dark

Cocoa powder

unsweetened

For icing:
Bittersweet Chocolate Skeleton Cookies
Bittersweet Chocolate Skeleton Cookies are so easy and so fun to make. I usually make a double batch of these and get my kids involved to decorate them. More cartoonish than creepy, these are the ultimate delicious chocolate cookies to share at a Halloween party or school costume bash.
I use my gingerbread cutter to cut out skeleton cookies, and it works great. Don't stress about making them look perfect. The more messed up the cookies look, the spookier, the better. The base of these cookies is a simple chocolate sugar cookie recipe that is easy to make and tastes delicious. For the icing, I went with a simple recipe made with only three pantry staples. The mixture yields a pipeable sweet topping that dries smooth and shiny. Have fun creating skeleton designs on your sweet treats!
To make these Bittersweet Chocolate Skeleton Cookies, you will need the following ingredients: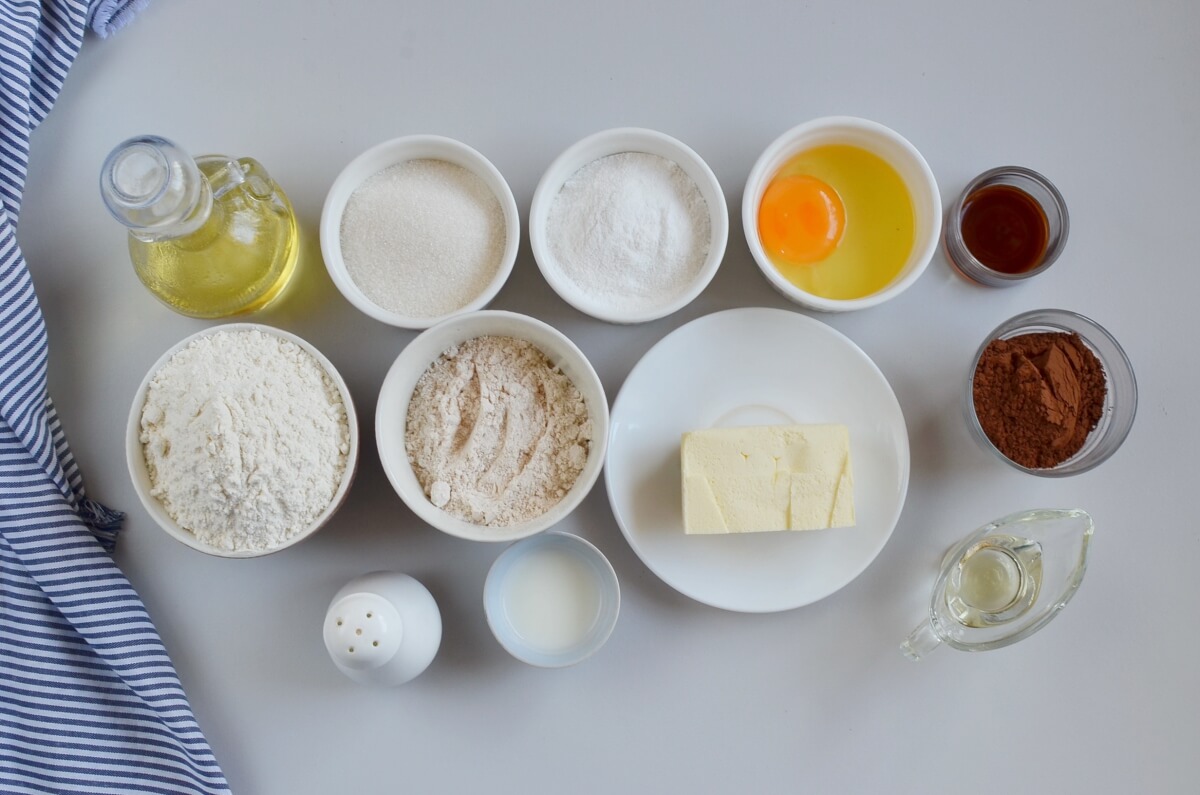 Steps to make Bittersweet Chocolate Skeleton Cookies
Cream butter, sugar, oil, and vanilla

2

Beat in egg

1

Add dry ingredients

3

Chill

30

Heat oven

1

Preheat the oven to 350 °F.

Cut out cookies

5

Bake cookies

10

Make icing

2

Decorate the cookies

10

Serve