1/2 cup

Sour milk

or buttermilk
Chocolate Spice Cake
This Chocolate Spice Cake is the perfect coffee cake to make for your next bake sale or pot luck. Everyone loves a chocolate cake. Well this is not your average version!
Firstly, instead of making a chocolate batter with cocoa powder, I grate in pieces of milk chocolate so that the cake crumb is dotted with melted chocolate as you bite into it. I also add delicious ground cinnamon and cloves to give the cake a spicy fragrant flavor – it smells like Christmas when you bake it! And lastly, the addition of sour milk gives the crumb a wonderful lightness and creaminess, with just a hint of sour. It's like serving your https://cook.me/all-recipes/chocolate/ pudding with sour cream, works a treat!
To make Chocolate Spice Cake, you will need the following ingredients: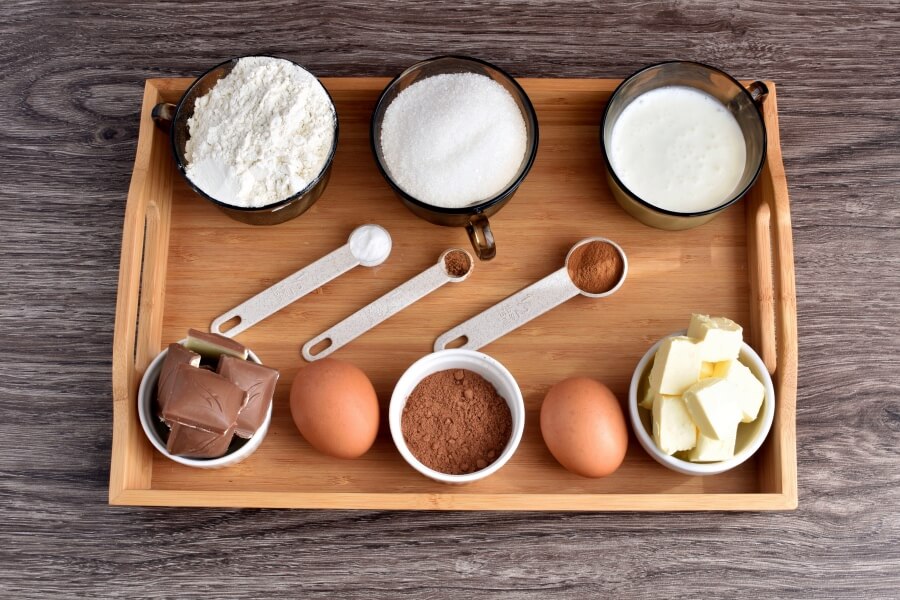 So, how to make Chocolate Spice Cake?
Steps to make Chocolate Spice Cake
Heat the oven and prepare a baking pan

5

Beat the butter and sugar

2

Add the eggs

2

Sift the flour and spices

1

Combine the wet and dry ingredients

2

Add the soda and milk

2

Add the chocolate

1

Bake the cake

25