Classic Chocolate Fudge
My oh-so-creamy, oh-so-sweet Classic Chocolate Fudge recipe is an easy one to make! This is real old-fashioned fudge, just like you used to get in the candy shop when you were a kid. I add cocoa powder to mine as I find it takes that super-sweet edge off and makes it rich and chocolatey.
If you love Hershey's cocoa fudge or you're looking for a Hershey's-style cocoa fudge recipe, this homemade version will tick all the boxes. It's pretty simple to make and has a great yield – why not make some squares for birthday or Christmas gifts? I would recommend getting a candy thermometer if you don't already have one as it just makes it that bit easier to be precise and get the perfect fudgy texture!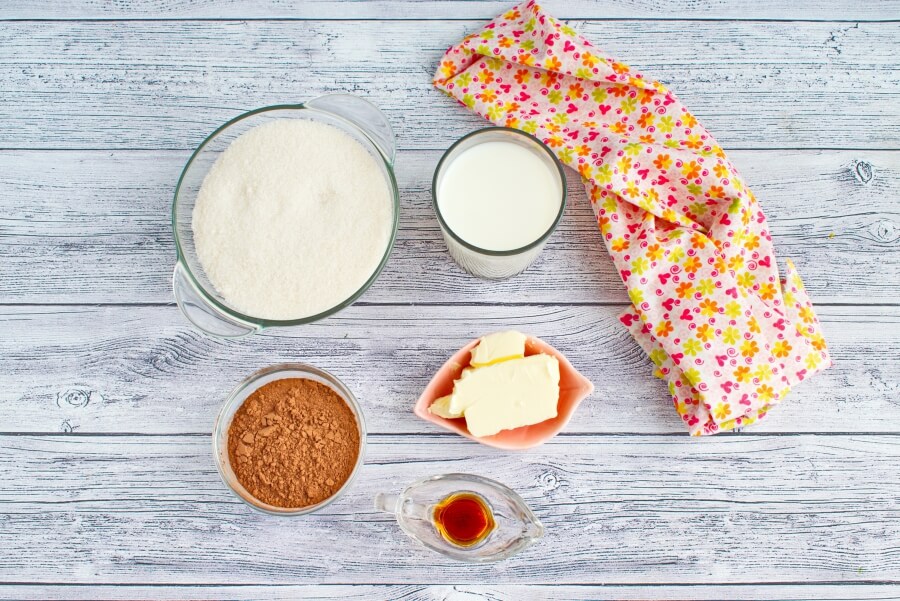 So, how to make Classic Chocolate Fudge?
Steps to make Classic Chocolate Fudge
Prepare baking pan

1

Mix the sugar, milk, and cocoa

1

Boil the mixture

5

Cook to the correct temperature

15

Put a cooking thermometer into the pan and continue cooking the mixture until the temperature reaches 238°F. If you don't have a thermometer, you can also test it by taking half a teaspoon of the mixture and dropping it into a cup of cold water. If ready, it should form a small ball and be soft enough to flatten easily when pressed. At this point, take the pan off the heat.

Add the butter and vanilla extract

3

Leave to cool

30

Make squares

5

Serving Classic Chocolate Fudge