For the Panna Cotta

For the Topping
Classic Italian Panna Cotta
Classic Italian Panna Cotta is one of those desserts which transports me to the Amalfi coast every time I have it. Panna cotta translates as "cooked cream". It is a simple dish made from a few ingredients: cream, sugar, and vanilla. Gelatine are added to the cooking process to ensure the mixture sets in the mold.
Making panna cotta is easier than you think. Start by heating the milk and dissolving gelatine in it. Heat the cream, sugar and vanilla bean and stir in the milk and gelatine mixture. Pour into molds and refrigerate overnight. Before serving, make a berry souce with frozen berries, sugar and water. Serve on individual plates with coulis piled on top.
To make Classic Italian Panna Cotta, you will need the following ingredients: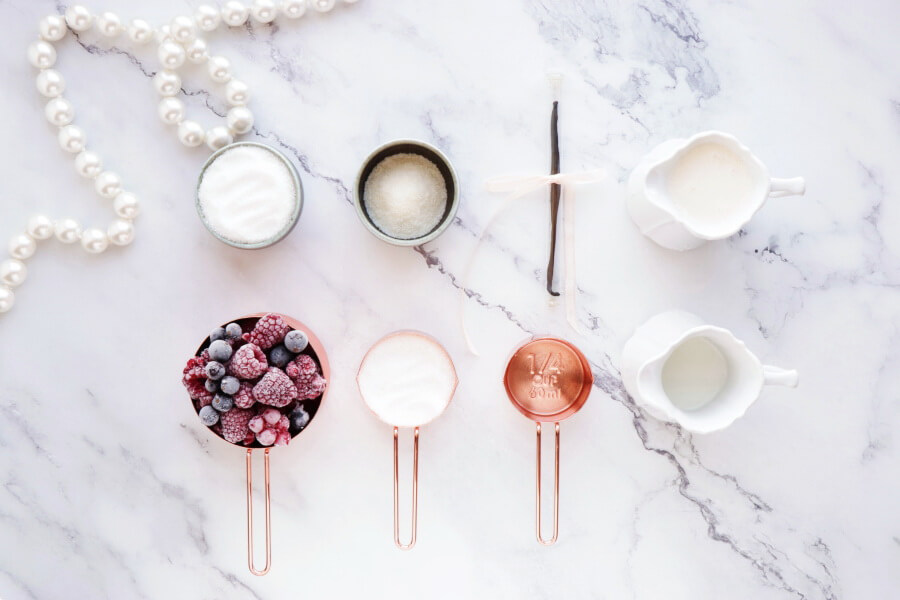 So, how to make Classic Italian Panna Cotta?
Steps to make Classic Italian Panna Cotta
Prepare the gelatin

2

Heat milk

5

Heat the cream, sugar and vanilla

5

Add the milk

1

Pour into molds and chill

5h

Prepare a berry topping

7

Serve