For the Crepe Batter:

1½ cups

All-purpose flour

For the Filling:

10

Cherry tomatoes

in quarters

In Addition:
Crêpes Stuffed with Chicken & Cream Cheese
I bet you thought crepes were only for sweet foods but these Crêpes Stuffed with chicken & cream cheese are the best savory twist. I don't have the sweetest tooth and that's how I discovered this idea because who says crepes can only be enjoyed with a sweet filling.
Like a wrap, I stuff my homemade crepes with shredded chicken, cream cheese, corn, cherry tomatoes and chopped parsley. Covered in melted cheese, these crepes are better than ever!
To make Crêpes Stuffed with chicken & cream cheese, you will need the following ingredients: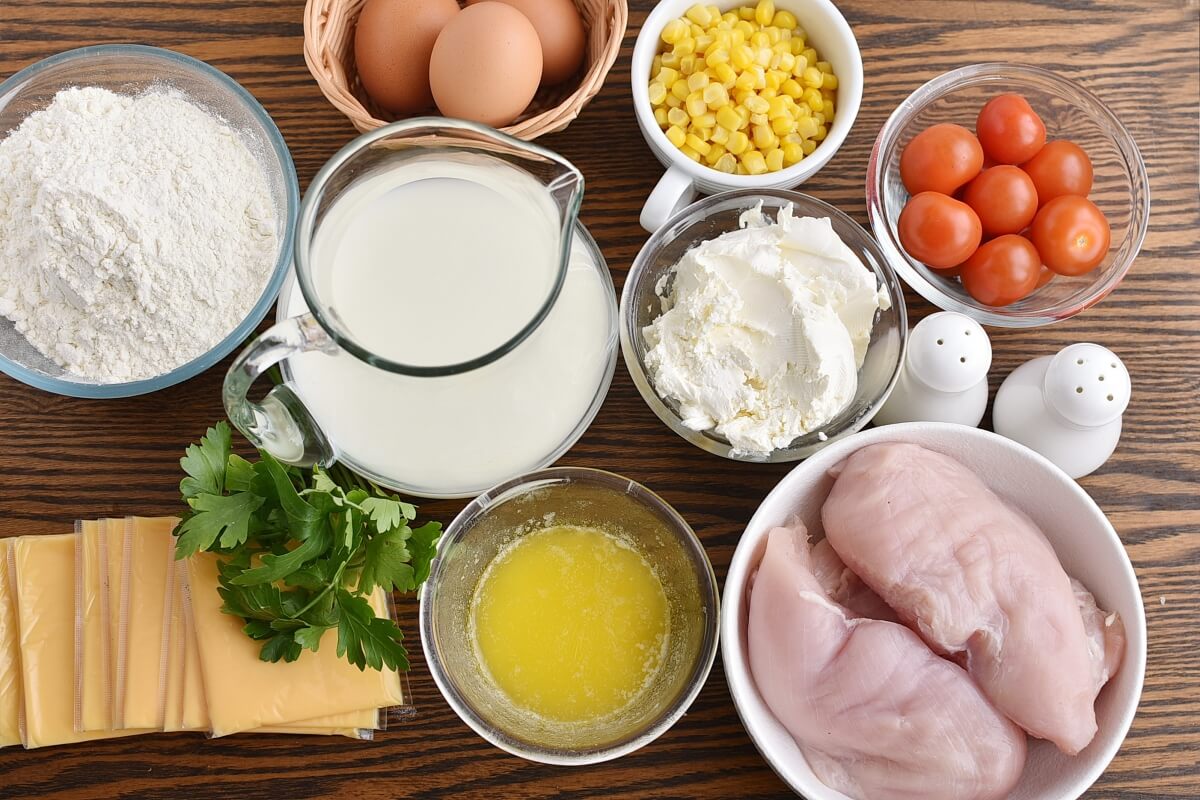 Steps to make Crêpes Stuffed with Chicken & Cream Cheese
Prepare crepe batter

2

Fry crepes

10

Prepare chicken

10

Combine chicken stuffing

2

Stuff crepes

3

Add toppings

2

Preheat oven

5

Bake

20

Serve