3 tbsp

Butter

clarified butter or ghee (divided)

1 8-oz

Mushrooms

package sliced
Easy Cubed Steak Dinner
This super Easy Cubed Steak Dinner is definitely one to add to your bank of midweek meal recipes! I had never heard of cube steak before I moved to the United States where I found out that it is a cut of top round or top sirloin beef which is made mouth-wateringly tender by pounding it with a meat tenderizer. It gets its weird name from the indentations left by the tenderizer!
Start by cooking the steaks in clarified butter. While the steaks keep warm in the oven, make a mushroom and onion gravy by frying the mushrooms and onions in the pan until soft. Then add beef stock before thickening with cornstarch. I serve these steaks with seasonal vegetables or mashed potatoes (or both!).
To make Easy Cubed Steak Dinner, you will need the following ingredients: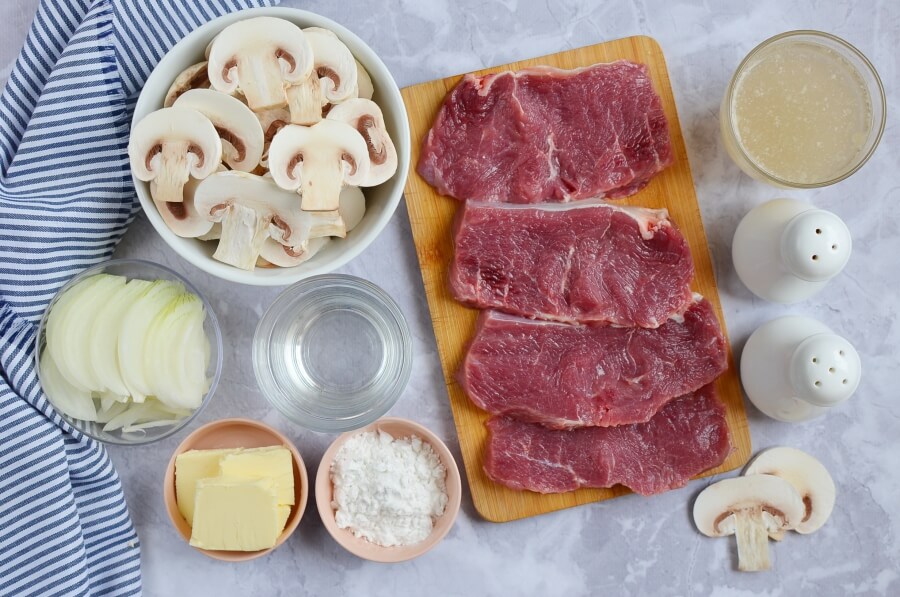 So, how to make Easy Cubed Steak Dinner?
Steps to make Easy Cubed Steak Dinner
Heat a pan

5

Melt clarified butter

5

Season the steaks

1

Cook the steaks

6

Transfer the steaks to the oven to keep warm

1

Cook mushrooms and onions

10

Pour in beef stock

1

Thicken the gravy

3

Serve