For the pretzels

1 ½ cups

Water

warm (lukewarm– no need to take temperature)

1 packet

Active dry yeast

1 tbsp

Unsalted butter

melted and slightly cool

3 ¾-4 cups

All-purpose flour

plus more to dust the work surface

Sea salt

coarse, for sprinkling on top

For the baking soda bath
Easy Homemade Soft Pretzels
These Easy Homemade Soft Pretzels were a revelation to me the first time I made them. They really are super easy to make! A pretzel is a type of pastry made from dough which is shaped into a knot and decorated with coarse sea salt crystals. Did you know that the secret to a pretzel's chewy 'skin' is bathing it in a baking soda bath before baking it in the oven?
I start these pretzels by making a dough from yeast, warm water, salt, brown sugar, butter and flour. I shape sections of the dough into traditional knot shaped pretzels which I dunk in a boiling water baking soda bath for about 20 seconds. Once the excess water drains from the pretzels, I sprinkle sea salt on top and bake them in the oven. Dee-licious!
To make Easy Homemade Soft Pretzels, you will need the following ingredients: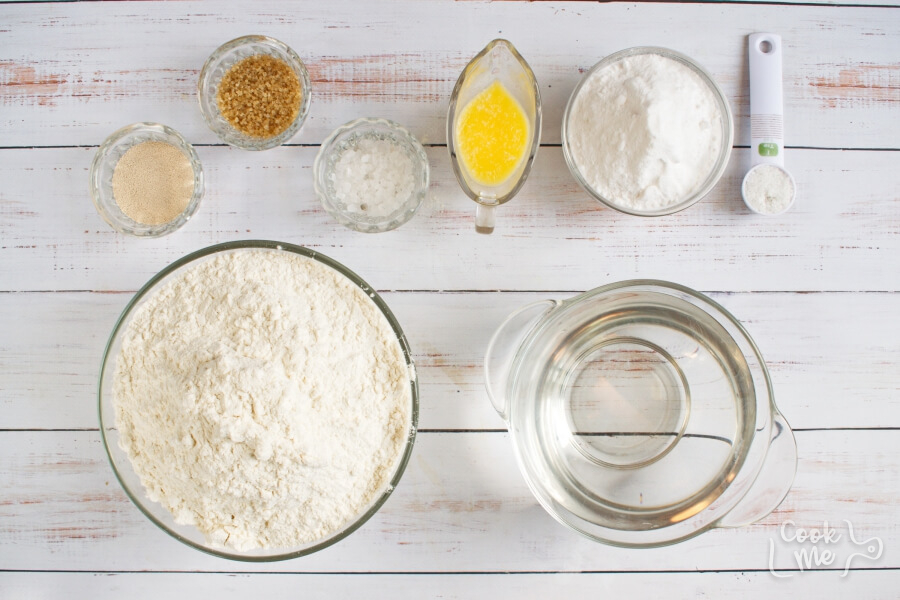 So, how to make Easy Homemade Soft Pretzels?
Steps to make Easy Homemade Soft Pretzels
2

Make dough

5

Knead the dough

15

Heat the oven and prepare baking sheets

5

Preheat the oven to 400 °F and line 2 baking sheets with parchment paper. Set the baking sheets aside.

Divide dough

5

Shape the pretzels

5

Prepare the baking soda bath

5

Cook each pretzel in the water

5

Decorate with salt

1

Bake

15

Serve