Easy Nut Bread
I'm very happy to share my Easy Nut Bread recipe with you – it's too good to keep to myself! There's something so wholesome about nut bread. I flavor mine with vanilla and cinnamon only, and let the walnuts add their own nuttiness.
The simple cake, with the crunch of nuts, feels a lot healthier than something covered in frosting or squidgy with chocolate. I find the buttermilk adds a slight hint of sourness that balances the sweetness of the cake perfectly. I often use wholemeal flour instead of white flour, which adds some more of that delicious nutty flavor. This recipe yields two delicious loaves, so why not take one to a friend's for tea?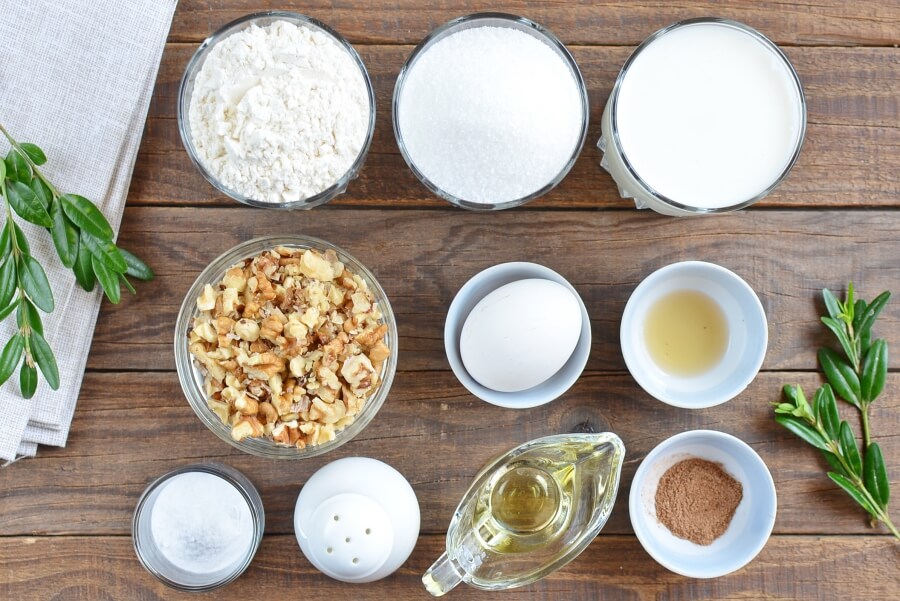 So, how to make Easy Nut Bread?
Steps to make Easy Nut Bread
Heat the oven and prepare a tin

1

Combine the sugar, oil, eggs, and vanilla

3

Mix the dry ingredients

1

Add the flour and buttermilk to the batter

5

Add the walnuts

1

Prepare the cakes for baking

1

Bake the cakes

55

Leave to cool

10

Serving Easy Nut Bread