French Pastry Pie Crust
Try my simple French Pastry Pie Crust recipe to make perfect pastry every time you bake! This method for pastry is very easy to follow.
In six steps you will have a ball of dough ready to be rolled out for any pastry recipe; it's perfect for pies, quiches and tarts.
It's important to chill the dough in the refrigerator for at least 10 minutes (the longer the better) before you start to roll it and shape it. That way it will retain its shape when you come to blind bake it.
I use this recipe for all sorts of dishes, from ham and cheese quiche to mini jam tarts and White Potato Pie. To make caramelized onion tart, I add a quarter cup of Parmesan to the flour mixture when I'm combining the dough.
To make French Pastry Pie Crust, you will need the following ingredients: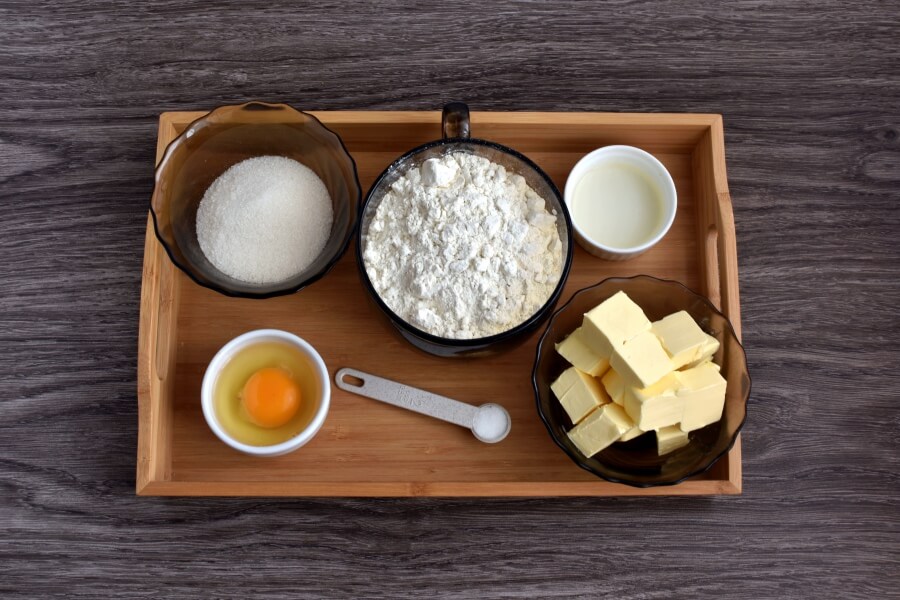 So, how to make French Pastry Pie Crust?
Steps to make French Pastry Pie Crust
Combine the dry ingredients

1

Add the shortening

2

Combine the wet ingredients

2

Mix the wet and dry ingredients

4

Rest the dough

10

Continue with your recipe