Ginger and Spice Cookies
Quick and easy to prepare, my Ginger and Spice Cookies are even quicker and easier to eat! These cookies are amazingly rich and flavorsome.
I've used the same spice combination you often see included in those great wintry, Christmas dishes and drinks, like Gluwein, mulled wine, German Christmas cookies, braised red cabbage and so on.
Ginger, cinnamon, and cloves – I think people will always associate these tastes with that special time of year when it's cold outside but you're cozied up inside enjoying something warming and fragrant. Another important ingredient: molasses. This is what gives the cookies that deep, treacle flavor, almost like burnt sugar.
To make Spiced Ginger Cookies, you will need the following ingredients: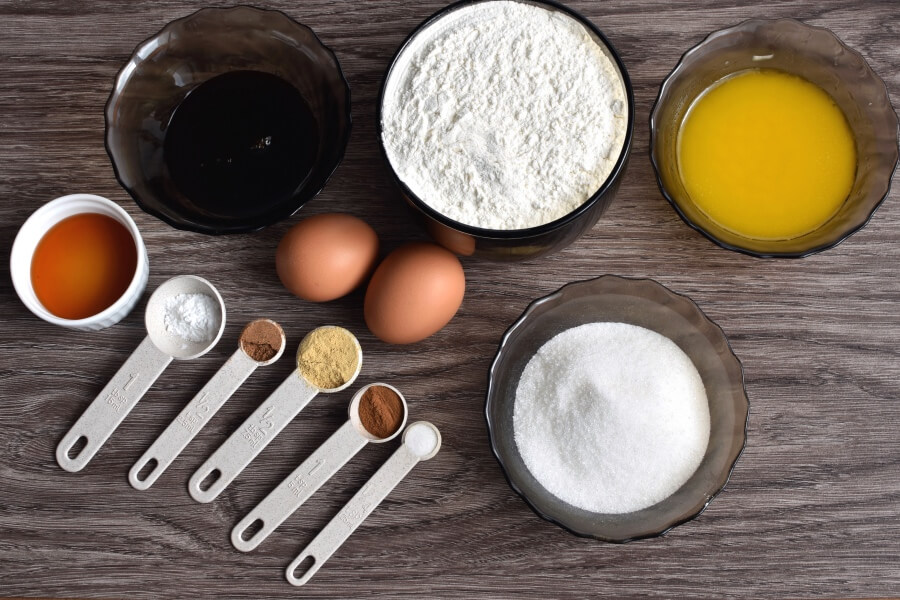 So, how to make Ginger and Spice Cookies?
Steps to make Ginger and Spice Cookies
Heat the oven and prepare a baking sheet

1

Beat the butter and sugar

2

Add the molasses and eggs

2

Mix in the vanilla

1

Combine the flour and spices

1

Combine the dry ingredients with the egg mixture

2

Prepare the sugar coating

1

Coat the cookies

3

Bake the cookies

15

Cool

10