250 g

Unsalted butter

chopped

300 g

Dark chocolate

chopped, divided

1 ⅓ cups (330 g)

Brown sugar

firmly packed

1 ⅓ cups (200 g)

All-purpose flour

sifted

⅓ cup (35 g)

Cocoa powder

sifted

For dusting:
Gingerbread Brownies
Savor the flavors of Christmas with these Gingerbread Brownies! Is there anything that truly screams Christmas more than gingerbread? Brownies and cookies are some of my favorite things to bake during the winter months. And if you love gingerbread cookies, you will love these delicious brownies too.
These chocolatey brownies are infused with warm, seasonal spices like cinnamon, ginger, and nutmeg. This version also includes brown sugar, which makes the brownies deliciously fudgy and addictively chewy. Finish the brownies off with confectioners' sugar and drizzles of melted chocolate. Just perfect for baking on a snowy weekend! Enjoy! 
To make these rich Gingerbread Brownies, you will need the following ingredients: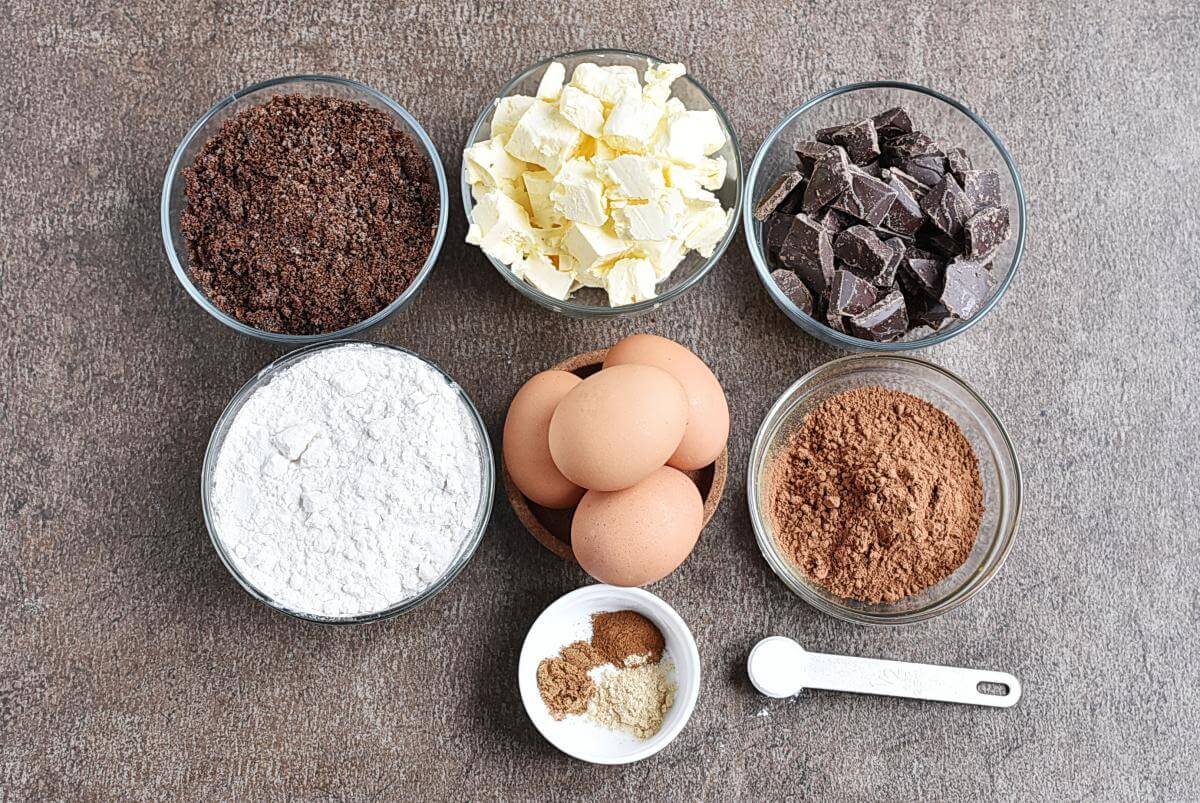 Steps to make Gingerbread Brownies
Heat oven and prepare pan

5

Melt butter and chocolate

5

Beat in eggs

2

Mix in dry ingredients

1

Add cocoa

1

Transfer the mixture to the baking pan

2

Bake

25

Leave to cool

Melt chocolate

2

Decorate

2

Serve