1 ½ cup

Red lentils

rinsed

1 15 oz

Can chopped tomatoes
Hearty Lentil Chili
A vegan friend of mine challenged me to make a one of my famous chilis that she could eat and so this Hearty Lentil Chili recipe was born! I am a big fan of chili (as you know if you've read some of my recipes!). I was delighted when this meat free version worked out so well!
Start by cooking red lentils in water. As the lentils cook, start to make the sauce by sautéing onion and jalapeños and adding seasonings like paprika and chipotle powder. Add vinegar, tomatoes, maple syrup, brown sugar, and garlic and simmer the sauce until it thickens. Drain the lentils and mix them with the sauce. Serve with rice or vegan cornbread. Yum!
To make Hearty Lentil Chili, you will need the following ingredients: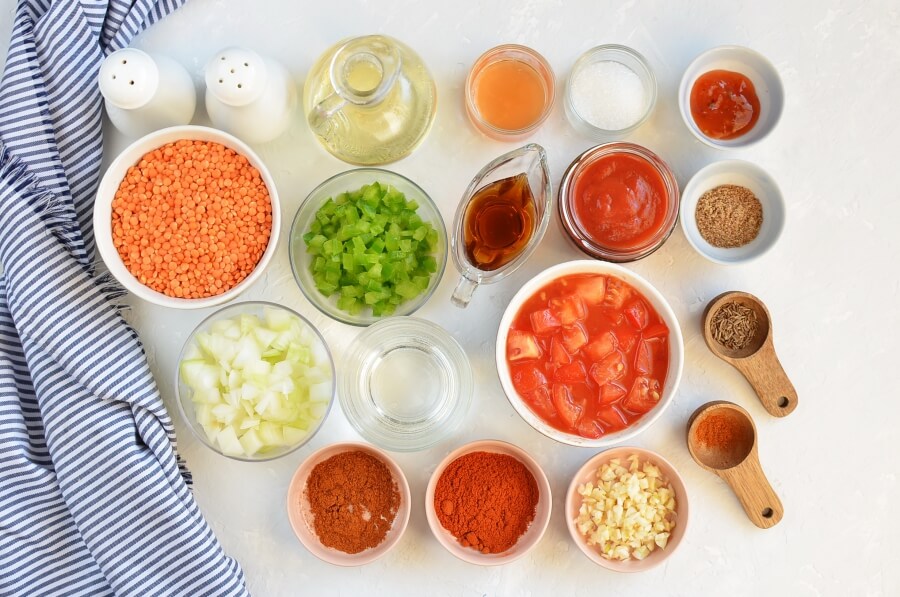 So, how do you make my Hearty Lentil Chili recipe?
Steps to make Hearty Lentil Chili
Cook the lentils

35

Pour out the fat

8

Add the seasonings and tomato paste

2

Add sauce ingredients and simmer

30

Mix the lentils with the sauce

1

Serve

1