3 green

Spring onions

or 1 medium onion, sliced

1 tbsp

Sea salt

or more to taste

6 boiled

Eggs

halved (optional)

Sour cream

(optional for serving)
Holodnik
Originating in Eastern Europe, this Holodnik recipe has become famous world-wide with its delicious and creamy, beet flavor. A cold soup made from a base of cooked beets, boiled water and buttermilk, filled with crunchy onions and cucumbers and seasoned with salt, a pinch of sugar and a bunch of dill moja web stranica.
Traditionally one enjoys it with boiled eggs that are a great source of protein and can take this dish from just a first course to a full meal.
To make Holodnik, you will need the following ingredients: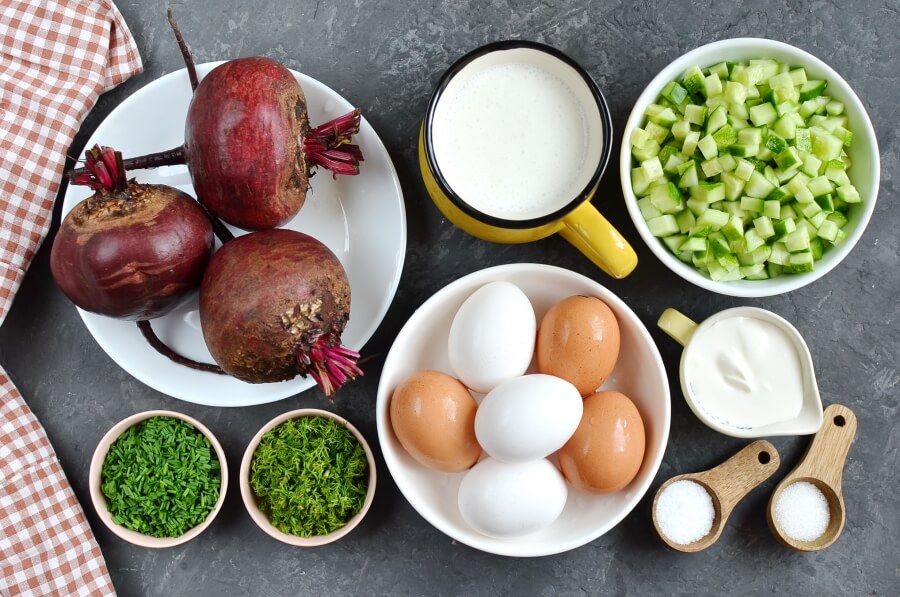 So, how to make Holodnik?
Steps to make Holodnik
Boil beets

1h

Boil and cool water

30

Add buttermilk

1

Add beets

5

Add salt and sugar

1

Add vegetable fillings

2

Refrigerate

30

Serve