1 lb

Broccoli

chopped into bite-size florets

3/4 lb

Beef

tender beef steak (without bones)

1

Onion

medium, thinly sliced

1

Garlic

large clove , crushed

2 tbsp + 1 tsp

Cornstarch

1/2 tsp

Red pepper flakes

crushed

3 tbsp

Vegetable oil

divided
Hot and Tangy Broccoli Beef
My delicious Hot and Tangy Broccoli Beef is the perfect stir-fry. To me, that means just a couple of star ingredients, plus a stand-out sauce. In this case, it's fresh broccoli, sliced thin and cooked so it still has a bite and tender and juicy and beef strips, coated in a delicious sweet, sour and salty sauce. Buy a tender beef steak for this recipe, like rib eye, sirloin or flank. It will be cooked in the sauce so it stays juicy and soft.
The sauce is the perfect Asian combination of soy, rice vinegar and sugar, thickened with cornstarch and spiced up with just a sprinkle of red pepper flakes. Hot and sizzling from the wok, this beats a takeout any day!
To make Hot and Tangy Broccoli Beef, you will need the following ingredients: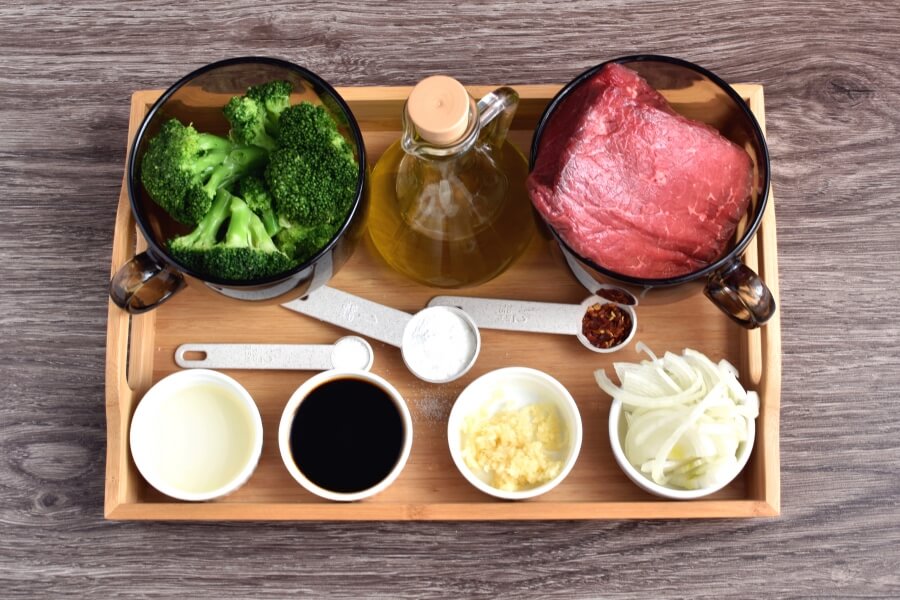 So, how to make Hot and Tangy Broccoli Beef?
Steps to make Hot and Tangy Broccoli Beef
Slice the beef

2

Make the soy and garlic marinade

1

Marinate the beef

10

Cut the broccoli

1

Make the soy sauce

1

Stir-fry the beef

2

Fry the broccoli and onion

2

Add some water to loosen

2

Add the beef and soy sauce

1

Cook until the sauce thickens

2

Add the vinegar

1