¼ cup

Parmesan cheese

grated

½ tsp

Red pepper flakes

optional
Keto Spinach Stuffed Chicken
Another great chicken recipe for you all – my Keto Spinach Stuffed Chicken, a low-carb, deliciously cheesy dish with the added bonus of a burst of greens!
As you know, juggling a Keto diet with a young family isn't always the easiest and I'm constantly on the hunt for something my kids will love and is a good low-carb option for me (my lovely husband eats what he is given!). This simple recipe keeps us all happy and is a great weeknight option.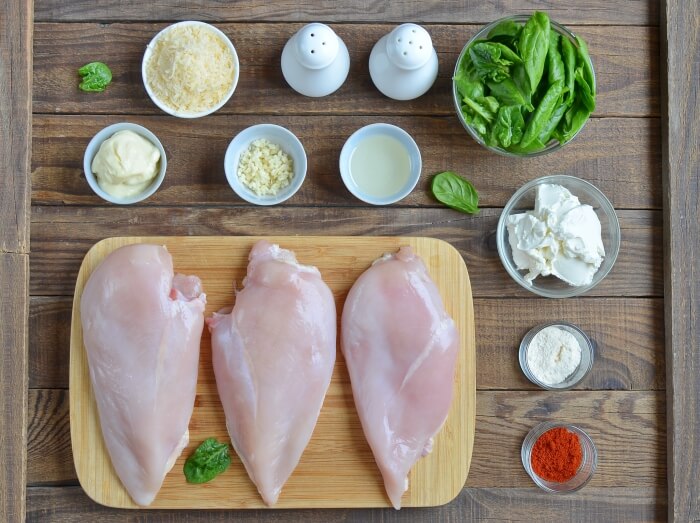 So, how to cook Keto Spinach Stuffed Chicken?
Steps to make Keto Spinach Stuffed Chicken
Preheat the oven

Turn the oven on to 375°F.

Prepare the seasoning

1

In a small bowl, mix the garlic and onion powders, paprika and half a teaspoon of the salt.

Prepare the chicken breasts

3

Prepare the stuffing

3

Stuff the chicken

3

Bake the chicken

30

Serving Keto Spinach Stuffed Chicken