⅔ cup

White vinegar

distilled

1 tbsp

Apple cider vinegar
How to make Queso Fresco?
Queso Fresco is a Mexican cheese with a fresh, milky, mild flavor and texture. It is made from whole milk and vinegar. As this recipe shows, it's actually really simple to make at home – all you need in terms of special equipment is cheesecloth to help with the draining process. Queso fresco is super versatile and you can serve it on many Mexican dishes or you can bake it in the oven or even use it as a fresh substitute for feta or goats cheese in salads.
Making the queso is super easy too. Start by heating ½ a gallon of whole milk. Add 2 types of vinegar so that the milk curdles and curds of cheese start to appear. Then begin the draining process using a colander lined with cheesecloth. Once you have formed the cheese and drained it for the final time, place it in the refrigerator until you are ready to use it.
To make Queso Fresco, you will need the following ingredients: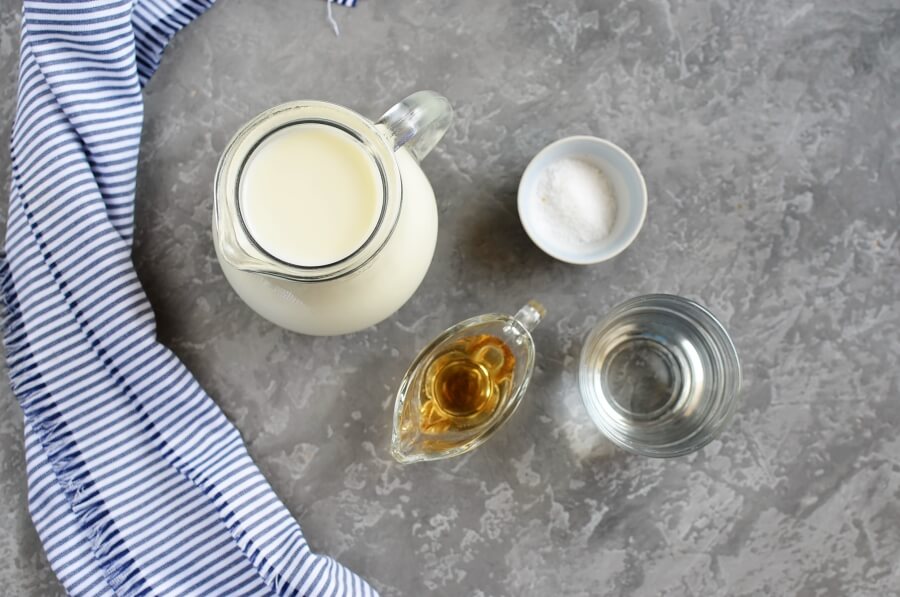 Steps to make How to make Queso Fresco?
Prepare a colander

1

Heat milk

10

Add vinegars

45

Break up curds

30

Add salt

1

Drain again

30

Shape the cheese

30

Store and serve