1 (3 pound)

Chicken

whole , cut into pieces
Directions
With this Mama's Fried Chicken recipe you will have the secret to making the best crispy, fried chicken yet.
Use a whole chicken and cut it into pieces, season with salt, pepper and paprika and use buttermilk and self raising flour for the batter. The kitchen hack being the buttermilk for extra crispy-ness. Enjoy them with some hot, French fries and mayonnaise for dipping sauce. 
To make Mama's Fried Chicken, you will need the following ingredients: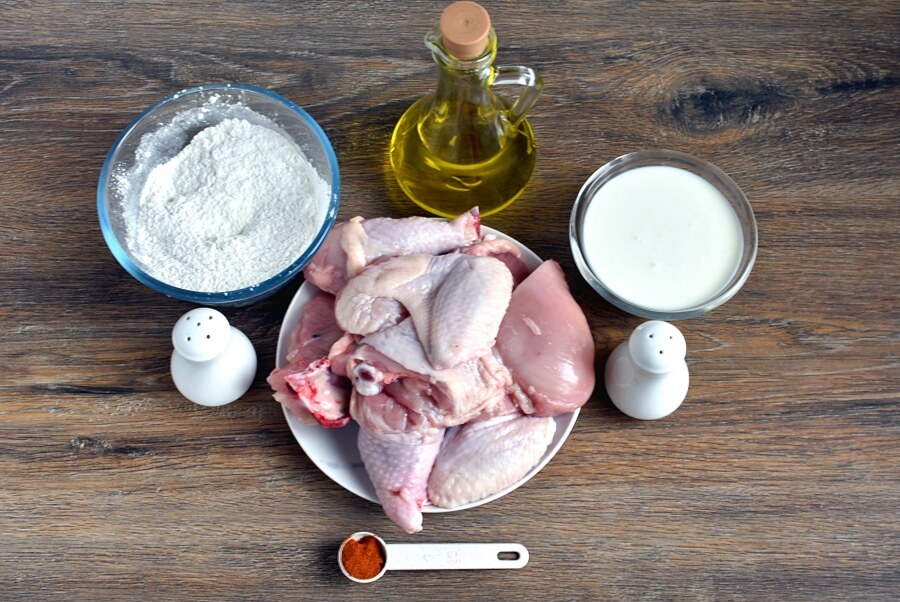 So, how to make Mama's Fried Chicken?
Steps
2

Season chicken

2h

Chill chicken in buttermilk

5

Add flour

3

Heat oil

25

Cook chicken

Add chicken, working in batches, cover with a lid and cook for one side for 6 minutes. Uncover and cook for another 9 minutes. Turn chicken and cover with a lid again and repeat process. Cook with lid for 6 minutes and without the lid for another 5 to 9 minutes, turning the chicken during the last 3 minutes, until evenly browned.

Drain on paper towels.

Serve