5

Bananas

fully ripe medium bananas, peeled and cut in half crosswise

1 tbsp

Butter

nut butter for vegan option

10

Lollipop sticks

or ice pop sticks
Monkey Tails Dessert
Monkey Tails has to be one of the best frozen desserts for kids out there. A frozen banana popsicle coated in chocolate and rolled in coconut, it's the perfect sweet treat to have ready to go in your freezer. And it's so easy to make! It's also very simple to customize, so you can add your kids' favorite ingredients, or just use whatever you have to hand already at home!
I've tried rolling the monkey tails in so many different crumbs – crushed peanuts, crushed pistachios, frozen strawberry pieces, hundreds and thousands – to name a few. I once made a very fancy version by dipping in dark chocolate first, freezing, and then another coating of white chocolate! But the recipe I'm sharing here is the original and the best! For a vegan option just use nut butter.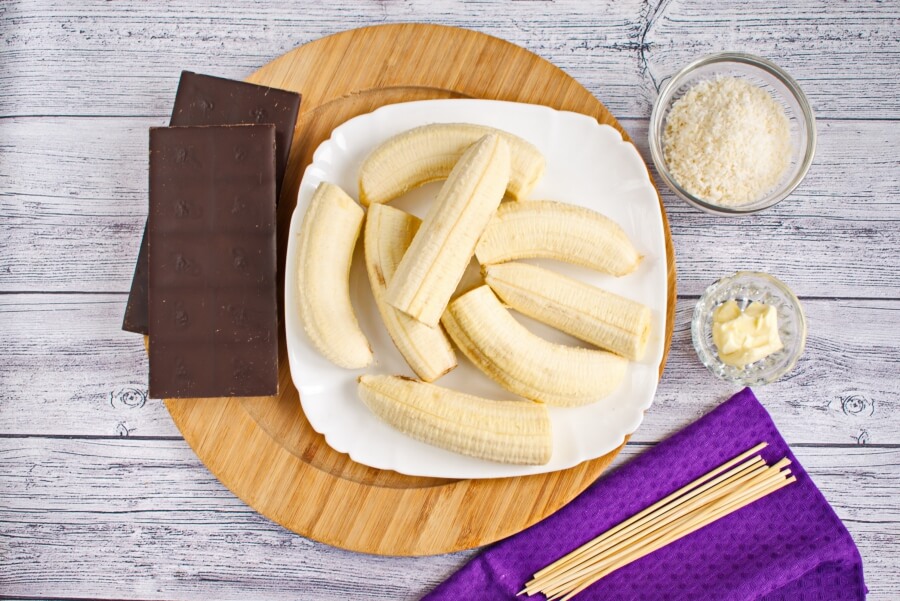 So, how to make Frozen Monkey Tails?
Steps to make Monkey Tails Dessert
Insert the pop sticks

2

Freeze the banana halves

120

Melt the chocolate

30sec

Prepare the coconut

1

Coat the bananas in chocolate

10

Coat in the coconut

5

Freeze again

30

Serving Monkey Tails Dessert