¾ cup

Water

warmed to 110-to-115 °F

2 ½ cups

All-purpose flour

2 tbsp

Mushrooms

finely diced white button

1 cup

Mushrooms

thinly sliced

To brush rolls:

For serving:
Mushroom Pizza Rolls
These Mushroom Pizza Rolls are a fantastic way to involve your kids in the cooking process. They will love rolling up their sleeves to get stuck into making these delicious pizza rolls. They are a tasty snack or can be served as part of a main meal if you prefer!
To make these pizza rolls, start by making pizza dough. Once the dough comes together, knead and leave to proof and double in size. Roll out the dough on a floured work surface. Spread pizza sauce over the dough and sprinkle it with cheese. Top with sliced mushrooms. Assemble the rolls starting from one long side. Roll the dough up into a log and tuck in each end. Slice the log into 12 rolls and place them cut side up in a baking pan. Let rise for 20 minutes. Bake the rolls in a preheated oven until browned and cooked through. Brush warm rolls with olive oil, if desired. Serve warm with pizza sauce for dipping.
To make the Mushroom Pizza Rolls, you will need the following ingredients: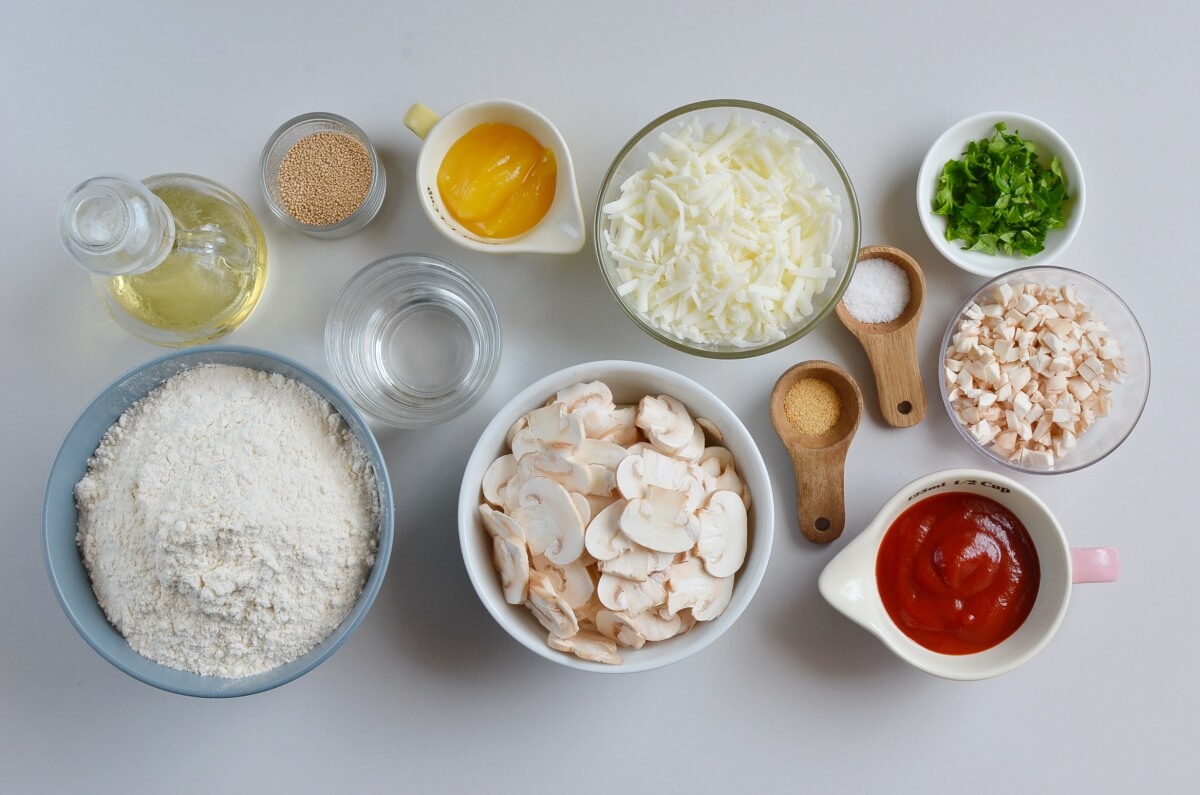 Steps to make Mushroom Pizza Rolls
Mix yeast with honey

5

Combine flour with mushrooms and parsley

1

Bring dough together

5

Knead

5

Leave dough to rise

60

Roll out dough

5

Add toppings and roll

5

Place in baking pan and leave to rise

25

Preheat oven

5

Bake

25

Serve