Oaty Raisin Cookies
These delicious Oaty Raisin Cookies have all the 'YUM' of a regular cookie but don't feel quite so naughty! By switching some of the flour out for oats and adding raisins instead of choc chips, they are still packed with taste but sit much lighter in the tummy!
Soft, chewy and crumbly all at once, these cookies are incredibly more-ish and wonderful served straight from the oven. The pinch of cinnamon gives them a heady aroma that will make your kitchen smell wonderful! And look – just 25 minutes to make, this recipe is a breeze!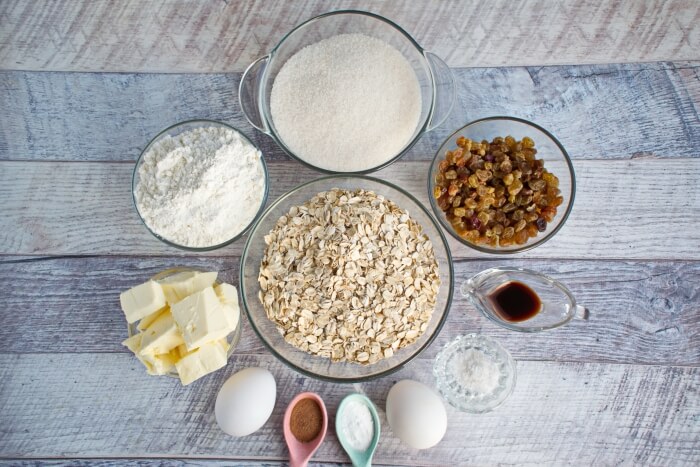 So, how to cook Oaty Raisin Cookies?
Steps to make Oaty Raisin Cookies
Preheat the oven

Combine the butter, sugar, and eggs

5

Add the dry ingredients

5

Shape the cookies

5

Bake the cookies

10

Serving Oaty Raisin Cookies