4 oz

Butter

plus extra for greasing

2 cups

Graham cracker

crumbs

1¼ cups

Whipping cream

for the pie

For decoration:
Orange Creamsicle Pie
This Orange Creamsicle Pie is a simple and tasty pie that will have you dreaming of sunshine and Florida orange groves, even in the depths of winter! The best thing about this cake is that it doesn't need to be cooked, so you can simply assemble it and let it do its thing while you get on with other stuff. 
To make this pie, start by preparing jello. Make the pie base using butter and cracker crumbs. Once the base is mixed, check to see the crumb will set by squeezing a little in your hand. You want the mixture to hold together but not be soggy. If the base is too dry, add more butter. If it is too greasy, simply add more crumbs. Whisk together cream, jello, and marmalade and pour over the base. Freeze until 30 minutes before you want to serve. 
To make my Orange Creamsicle Pie, you will need the following ingredients: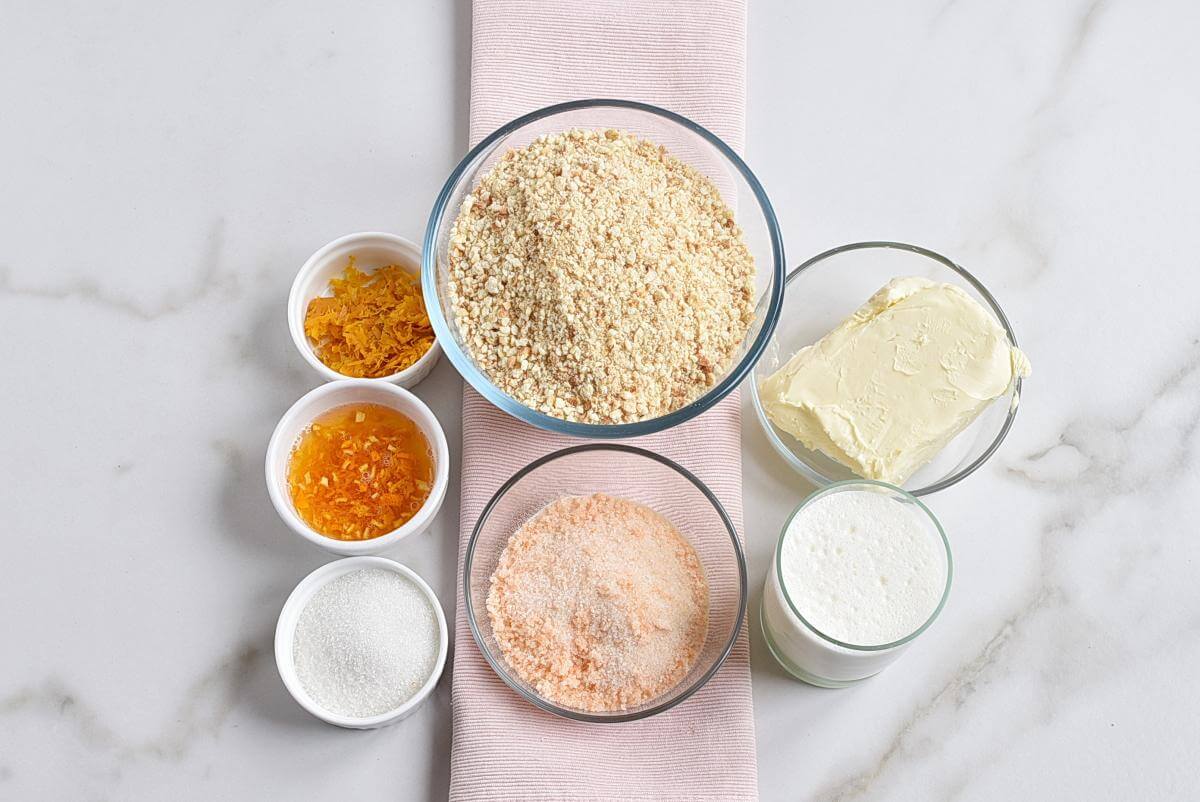 Steps to make Orange Creamsicle Pie
Prepare tart tin

2

Dissolve jello

2

Make base

3

Transfer bake mixture to tart tin

3

Make the cream topping

3

Top base with orange cream

2

Freeze

1h

Serve