1 quart

Vanilla ice cream

softened

1 cup

Salted peanuts

finely chopped

1/2 cup

Crunchy peanut butter
Peanut Butter Ice Cream Pie
If you love ice cream and you love peanut butter, this Peanut Butter Ice Cream Pie is for you! This is definitely one of my family's favorite desserts. And as the chef, it's one of mine too as it's so easy to make!
The ice cream and the peanut butter are premade. You can also use a store-bought graham cracker crust, but I really recommend making it yourself so you can add crushed peanuts into the crumb, to make the pie even more nutty and flavorsome! Then all you need to do is whip the peanut butter and ice cream together and scatter the nuts over the top.
The hardest part of this recipe is waiting for the pie to freeze before you can eat it!
To make Peanut Butter Ice Cream Pie, you will need the following ingredients: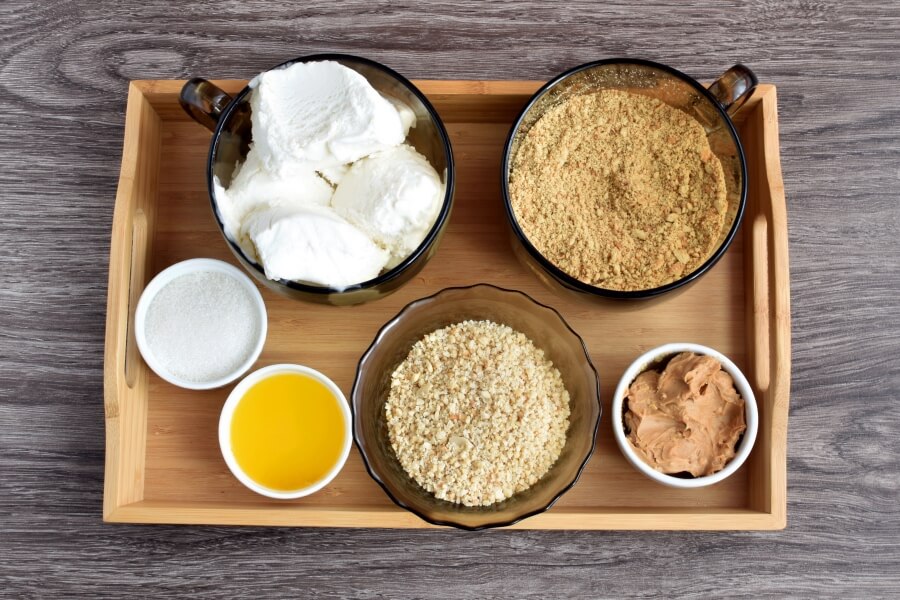 So, how to make Peanut Butter Ice Cream Pie?
Steps to make Peanut Butter Ice Cream Pie
Heat the oven

5

Preheat the oven to 375°F.

Make the pie crust

2

Bake the crust

8

Combine the ice cream and peanut butter

2

Add the filling to the crust

2

Add the peanuts

1

Freeze

4h

Serve

10