For the cookies:

½ cup

Brown sugar

light, or muscovado sugar light

⅔ cup

Vegetable shortening

⅔ cup

Peanut butter

smooth (creamy)

1 tsp

Vanilla extract

or vanilla bean paste

For the decoration:

3 ½ oz

Dark chocolate

melted and cooled slightly

24

Chocolate truffles

Lindt Lindor (I use a mix of milk, dark or caramel)
Peanut Butter Spider Cookies
Peanut Butter Spider Cookies are the cutest Halloween cookies you can think of! I use Lindor chocolate balls to make the spider bodies and I stick on candy eyes to give them personality. My kids love helping me to decorate these cookies in time for Halloween. 
I start by making peanut butter cookies. When they are still warm from the oven I use the end of a pestle to make indents in the middle of each cookie. I try to make the indents large enough to hold the Lindor chocolate balls later but don't worry if the cookies crack when you do this. To make the spider legs, I put melted chocolate in a piping bag and I pipe eight legs for each spider. So much fun! 
To make Peanut Butter Spider Cookies, you will need the following ingredients: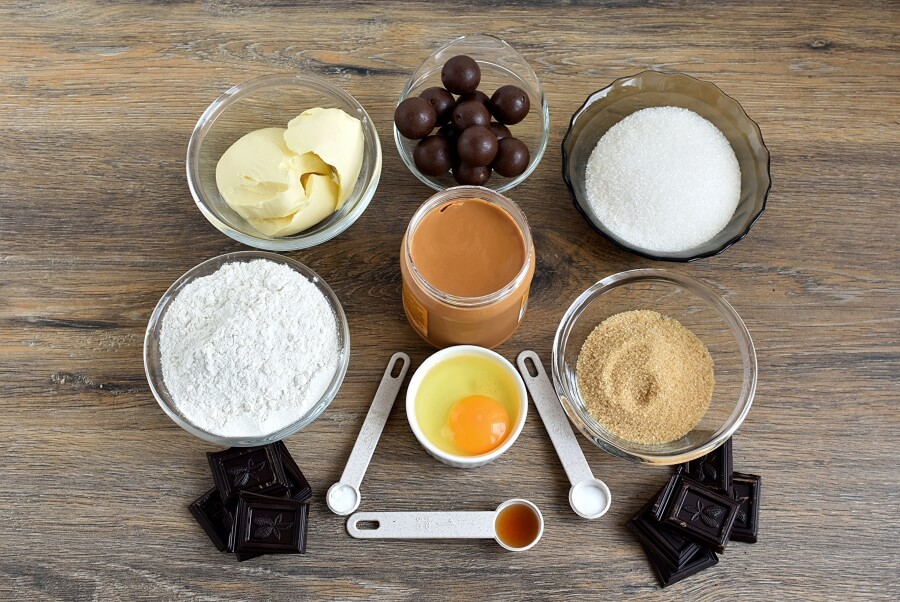 So, how to make Peanut Butter Spider Cookies?
Steps to make Peanut Butter Spider Cookies
Heat the oven and prepare a baking sheet

5

Combine the sugars

1

Beat in the peanut butter and vegetable shortening

3

Mix in the eggs and vanilla extract

2

Sift in the flour, baking soda and salt

1

Shape the dough

3

Bake

20

Cool on a wire rack

5

Decorate the cookies

15

Place a small amount of melted chocolate into the indent of each cookie and place a Lindor chocolate truffle on the melted chocolate. Place each truffle so that the little hole at the bottom look like spider mouths. Using melted chocolate, stick the candy eyes to each truffle. Finally, pipe 8 legs onto each cookie.

Serve