1 tsp

Olive oil

extra virgin

½

Pumpkin

a small butternut pumpkin, seeds removed

40 g

Cheddar cheese

grated

To serve:
Pumpkin & Cheese Scones
These Pumpkin & Cheese Scones are a delicious savory treat which combine flour and buttermilk with cream, rosemary and Cheddar cheese to make a super tasty snack. I love to serve these scones warm with cheese or slathered with salted butter.
Start by combining flour, salt, and sugar before grating butter into the mixture. Rub all ingredients together until fully combined. In a small jug, mix together buttermilk, pumpkin, and cheese. Combine wet ingredients with the dry. Once the mixture comes together, flatten to a thickness of 1 inch. Sprinkle the top with flour and use a cookie cutter to cut out circles. Bake in the oven and serve warm with sour cream or salted butter.
To make Pumpkin & Cheese Scones, you will need the following ingredients: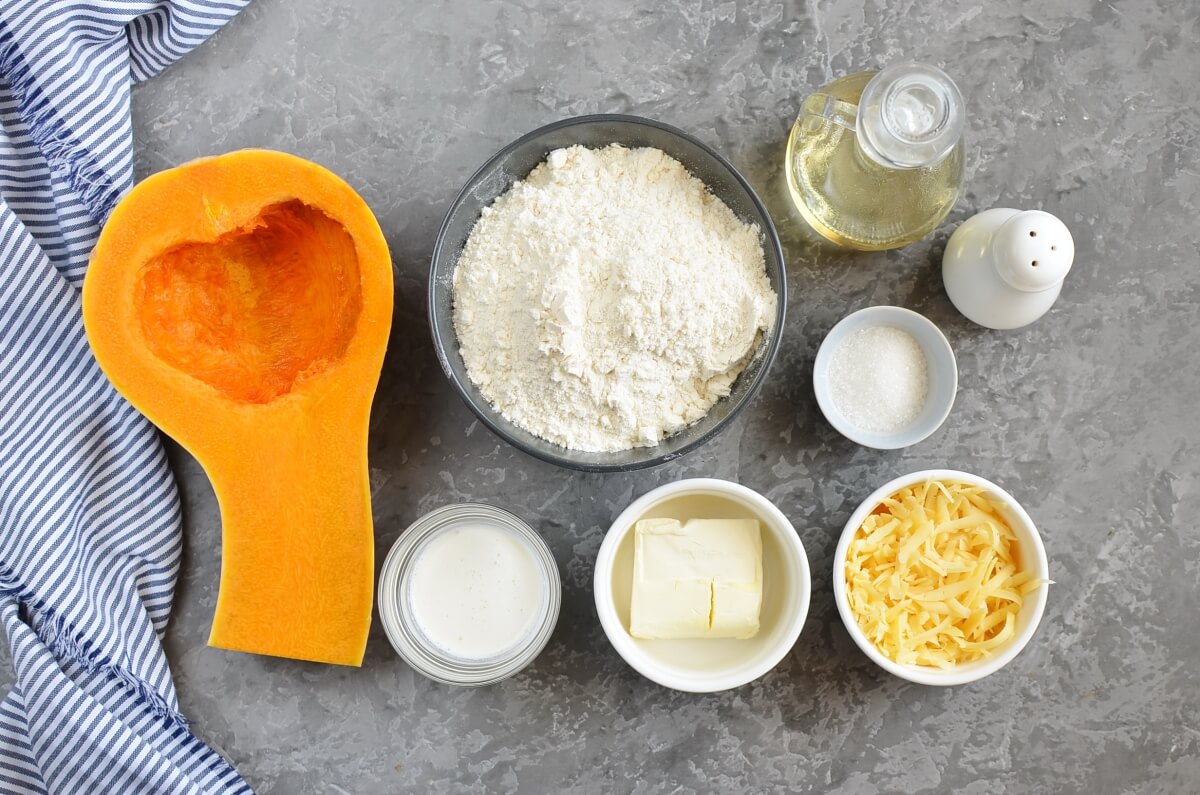 Steps to make Pumpkin & Cheese Scones
Heat oven

1

Preheat the oven to 390 °F.

Prepare the pumpkin puree

30

Line baking sheet

1

Mix dry ingredients

3

Add wet ingredients

2

Bring dough together

2

Cut into scones

3

Brush with milk

1

Bake

15

Serve