¼ cup

Red onion

thinly sliced

¼ cup

Olive oil

extra-virgin

1 (15-oz) can

Salmon

drained

For serving:
Quick Lentil Salmon Salad
This healthy and filling Quick Lentil Salmon Salad is a perfect weeknight lunch when you want something zero fuss that will fill you up and keep you going until dinner.
Start by cooking lentils and chopped onion until the lentils are just tender. Mash garlic and salt into a paste and transfer to a medium bowl. Whisk in oil, vinegar, thyme, and pepper. Remove any skin or bones from salmon and flake into a large bowl. Add sliced onion, carrot, and some of the dressing. Add the celery and the cooked lentils to the remaining dressing and stir gently to combine. Divide the lentils among individual serving bowls and top with the salmon salad. Serve with lemon wedges.
To make my Quick Lentil Salmon Salad, you will need the following ingredients: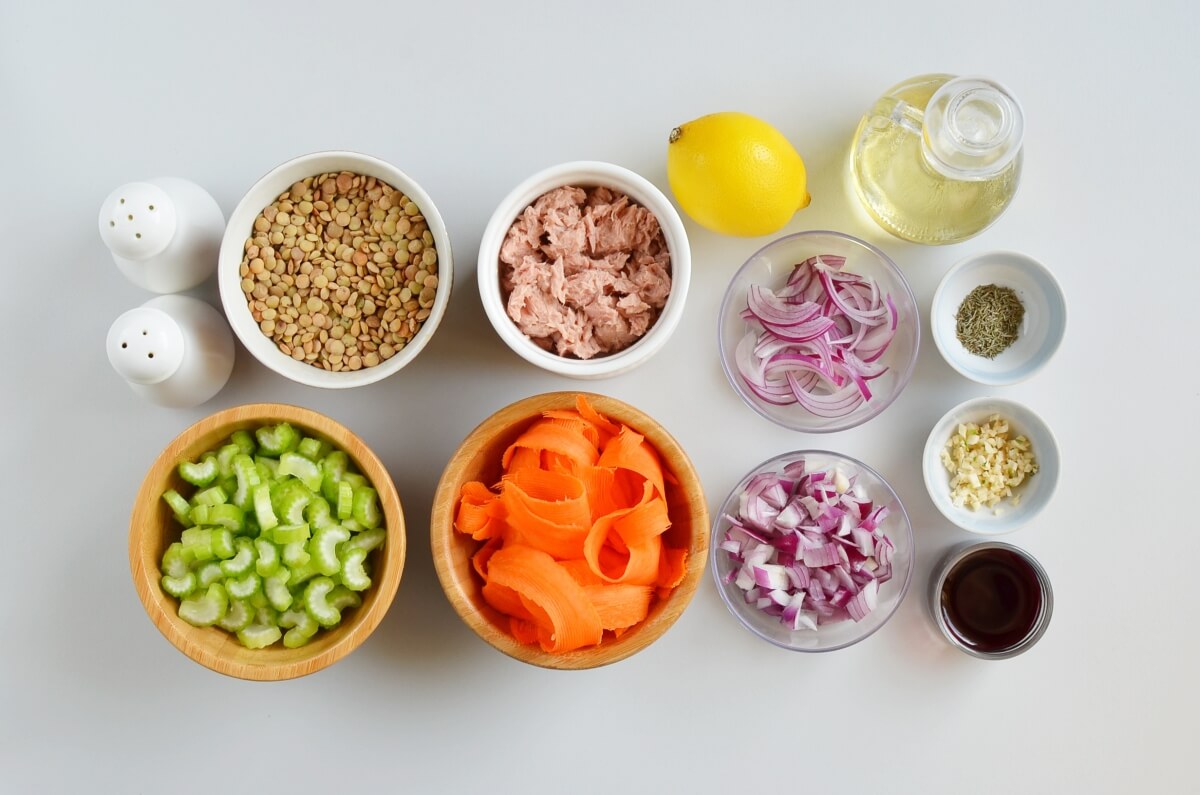 Steps to make Quick Lentil Salmon Salad
Cook lentils

13

Make dressing

2

Assemble salad

2

Dress celery and lentils

3

Serve

5