800 g

Quinces

rinse, dry, cored, peeled, diced
Quince Cake
In this Quince Cake we have used poached quince in white wine which turns the fruit into a beautiful classic cream color when cooked, with a delicious fragrance. As they are an Autumn fruit, snap them up the minute you see these seasonal fruit being sold at your local fruit market! This simple yet elegant cake was created to impress with every bite.
To make Quince Cake, you will need the following ingredients: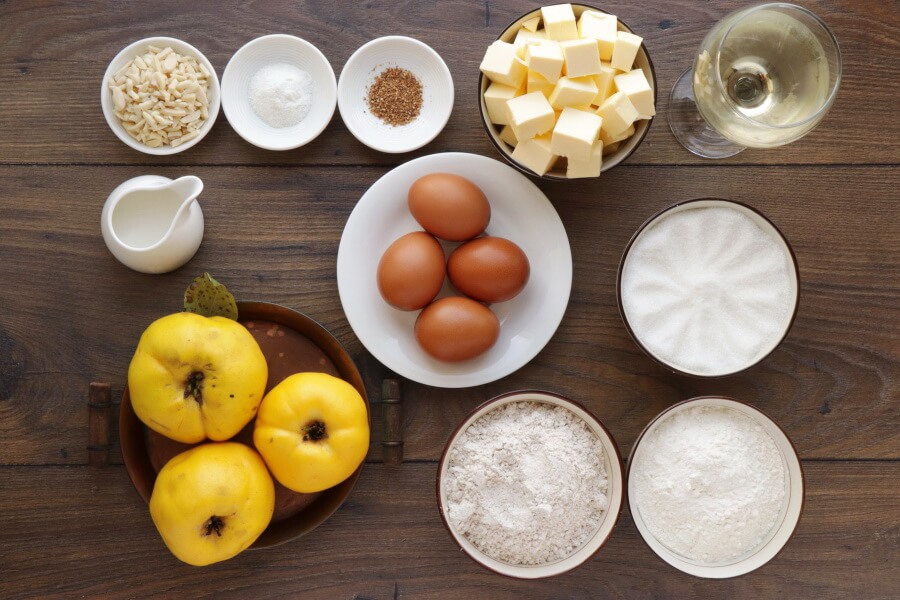 So, how to make Quince Cake?
Steps to make Quince Cake
Poach quince in white wine

10

Prepare baking pan

2

Combine wet ingredients

3

Add eggs

4

Combine dry ingredients

1

Add dry ingredients

2

Add cream

1

Prepare cake

2

Bake

1h

Serve