For the Pastry Cups:

3 ounces

Cream Cheese

softened

For the Filling:

1 cup

Salmon

fully cooked salmon chunks or 1 can (7-1/2 ounces) salmon, drained, bones and skin removed

1 package (8 ounces)

Cream Cheese

softened

1 tbsp

Onion

finely chopped
Salmon Mousse Cups
These tempting little Salmon Mousse Cups are mouthwateringly tasty! A complete winning party favorite that I guarantee every guest will love and enjoy.
Salmon has a rich yet subtle and distinct flavor adding sophistication to any dish and paired with cream cheese, everyone will agree, these two are a match made in heaven. Don't skip this recipe, it's worth it!
To make Salmon Mousse Cups, you will need the following ingredients: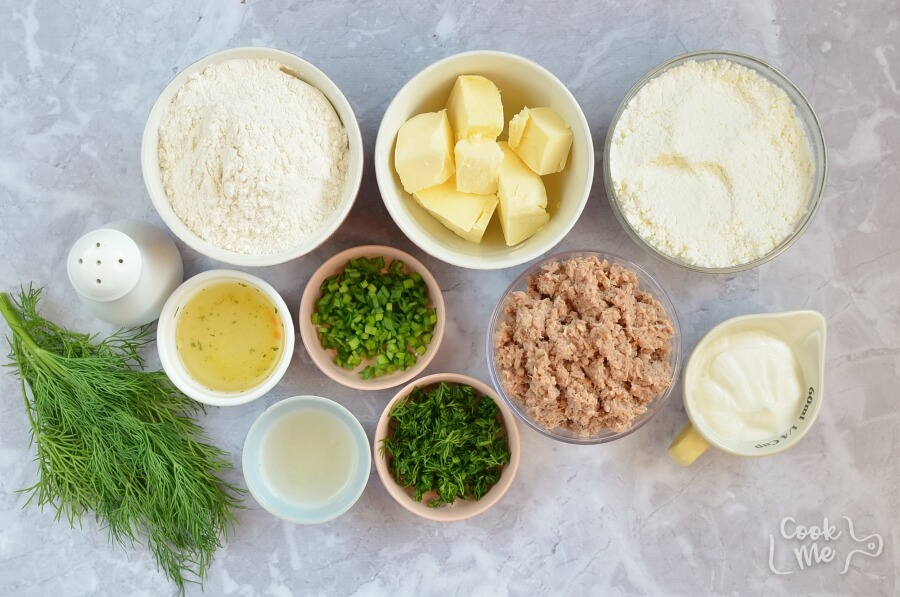 So, how to make Salmon Mousse Cups?
Steps to make Salmon Mousse Cups
Combine cream cheese and butter

3

Add flour

3

Portion dough

10

Bake

15

Whisk cream cheese

3

Add filling ingredients

3

Fill shells

5

Refrigerate

2h

Refrigerate for at least 2 hours to chill.

Serve

2