1 tsp

Dried Italian seasoning
Salted Garlic Bagel Chips
Introducing the perfect, budget-friendly snack – Salty Garlic Bagel Chips! We have a problem in my house – a stale bagel problem.
It always gets to the point where there are a couple left in the bag that are just that bit too dry. So I came up with this bagel chips recipe! 1-2 day old bagels are PERFECT for these salty, garlicky chips, drizzled with olive oil, sprinkled with salt and parmesan and flavored with garlic, which crisp up beautifully when baked in the oven.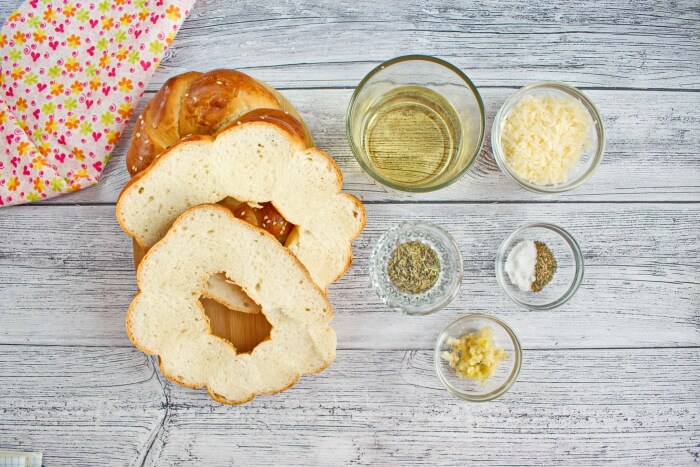 So, how to make Salted Garlic Bagel Chips Recipe?
Steps to make Salted Garlic Bagel Chips
Heat the oven

5

Preheat the oven to 325°F.

Prepare the bagel seasoning

1

Prepare the bagels

5

Slice the bagels very thinly (around 1/8 inch thick) using a very sharp serrated knife. Lightly oil a baking tray. Lay bagels out onto the baking tray, without overlapping. Brush the bagel pieces with the oil mixture (if needed, you can add more oil to the bowl). Sprinkle some salt and pepper over the top.

Bake the chips

15

Serving Salted Garlic Bagel Chips