Sauteed Garlic Chicken
Sauteed Garlic Chicken is a simple, low-carb main dish to serve up on a weeknight, when you're a bit short on time but still want to put something yummy on the table. It takes just 20 minutes to make and uses my favorite method of cooking chicken – sauteeing.
I think frying chicken gently in butter, so it gets a wonderful golden exterior but remains juicy and succulent on the inside, is the best way to bring out the flavor of the meat. In this recipe, I add garlic and onion powder and a pinch of salt, so at the end, you can pour the buttery, flavored juices over your perfectly sauteed chicken breast. Try serving this with my Steamed Cauliflower Mash on the side to soak up all those buttery juices!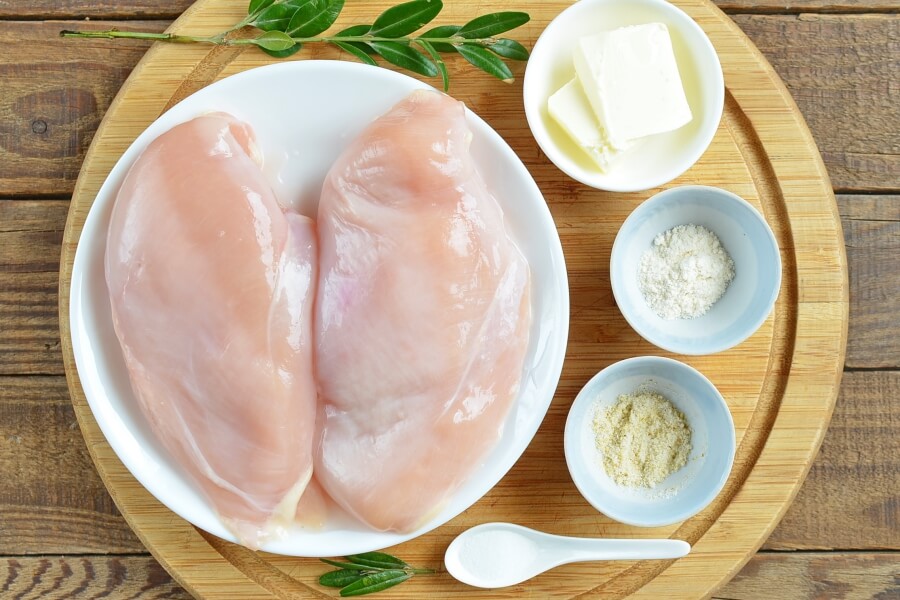 So, how to cook Sauteed Garlic Chicken?
Steps to make Sauteed Garlic Chicken
Melt the butter

1

Add chicken and seasoning

1

Sauté the chicken

20

Fry the chicken for 10 to 15 minutes on each side, basting with the seasoned butter every now and again. Cook until the fillets are cooked all the way through.

Serving Sauteed Garlic Chicken