10.75oz

Canned mushroom soup
Scalloped Potato Gratin
The secret ingredient of my delicious Scalloped Potato Gratin is the mushroom soup, which adds oodles of creamy mushroom flavor. You might remember my ongoing hunt for great potato sides to satisfy my little ones' potato cravings! Well, I discovered another treasure!
This scalloped potatoes with mushrooms soup recipe is creamy, tasty and the ultimate comfort food. It might sound a bit strange using mushroom soup, but I was thinking of gratin recipes, and then trying to make them easier! And it really works – the potatoes soften in the soup and absorb all the wonderful mushroom flavor (used a condensed soup for an even richer taste).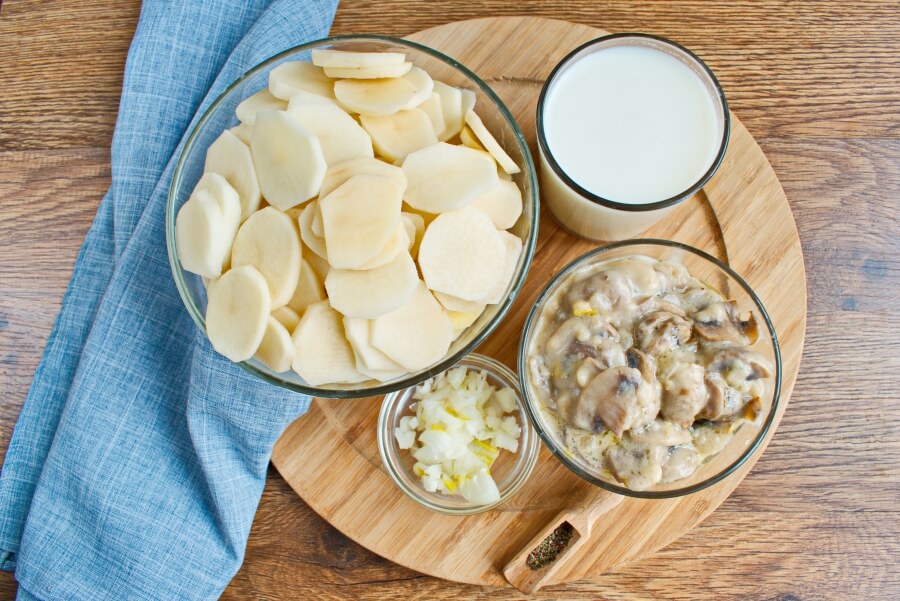 So, how to make Scalloped Potato Gratin?
Steps to make Scalloped Potato Gratin
Heat the oven

5

Layer the gratin

5

Combine the soup and milk

1

Add the soup to the gratin

2

Bake the gratin

60

Serving Scalloped Potato Gratin

5