1 tsp

Dried Italian seasoning
Spinach Parmesan Risotto
Creamy and luxurious, this Spinach and Parmesan Risotto is a real treat! Perfect for a special dinner with a glass of good Italian wine. Risotto is an Italian rice dish and people tend to be a bit afraid of it as it has a high maintenance reputation!
Some recipes require you to stand over the pan for ages, stirring constantly. But not this one! By adding just the right amount of broth, you can leave the rice to do its thing and absorb all the chickeny flavor in its own time. A really high-end Italian classic.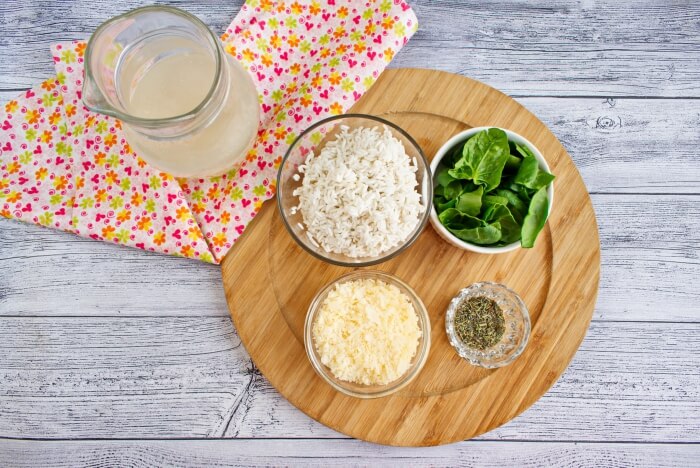 So, how to cook Spinach and Parmesan Risotto?
Steps to make Spinach Parmesan Risotto
Heat the broth

2

Add the rice and spinach

2

Cook the rice

20

Add the cheese

1

Serving Spinach and Parmesan Risotto

2