3

Garlic

fat cloves, finely chopped

1

Hot chilli pepper

deseeded and finely chopped

200g

Frozen peas

fresh or frozen
Summer Pea Pasta
One of my favorite vegan pasta dishes, this Summer Pea Pasta is as the name suggests, a fresh, green, garden pea, pasta dish. Using finely chopped garlic and chili, lightly cooked with some lemon zest, gives this simple pasta bowl a hint of spice and a beautiful aroma.
Dress with olive oil, basil leaves, salt and ground black pepper to make this beautiful and bright, pea pasta.
To make Summer Pea Pasta, you will need the following ingredients: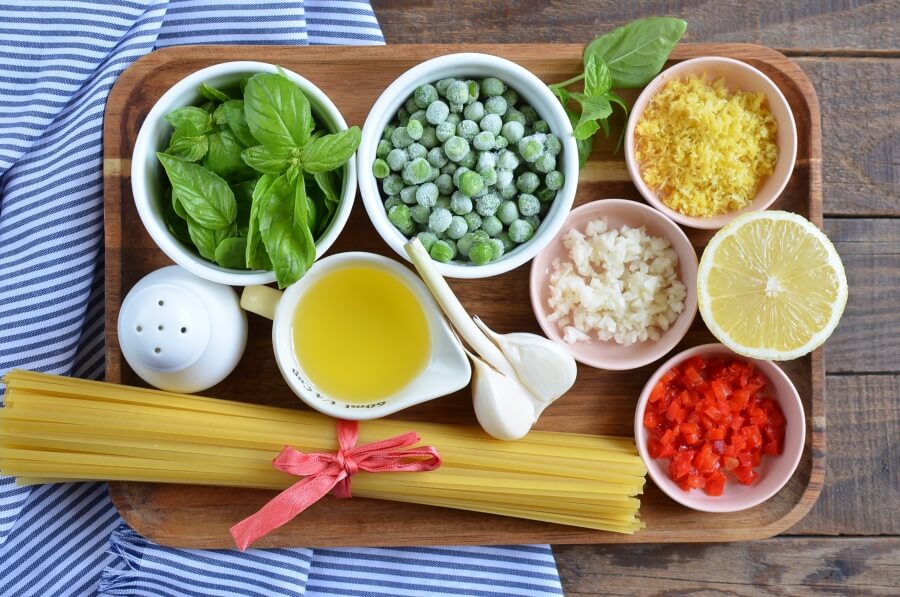 So, how to make Summer Pea Pasta?
Steps to make Summer Pea Pasta
Cook garlic and chili

2

Add zest

1

Cook pasta and peas

10

Season pasta

2

Serve

3